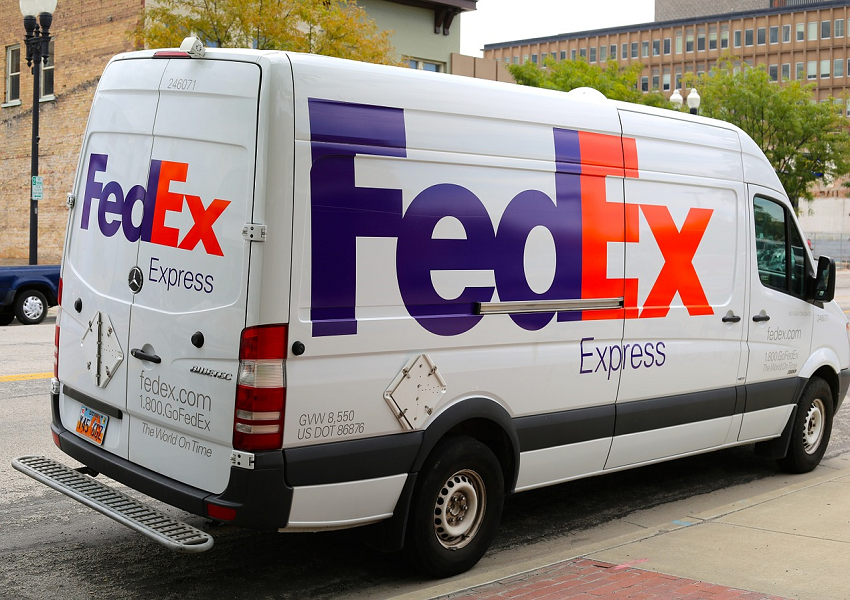 FedEx Makes Another Error with Huawei Package
By Anirudha Bhagat

Jul. 29 2019, Updated 8:26 a.m. ET
FedEx misses Huawei delivery
FedEx (FDX) missed the delivery of another Huawei Technologies package to the US just weeks after the delivery giant was charged with wrongful delivery of the Chinese telecom equipment maker's parcels in late May.
The package in question contained a Huawei phone, which was being sent from the UK to the US. The company said that it was an operational mistake and has apologized for the issue. In an email reply to Reuters, the logistics and courier service provider said, "The package in question was mistakenly returned to the shipper, and we apologize for this operational error."
Article continues below advertisement
The recent delivery miss could exacerbate FedEx's problem, as it's already facing a probe from the Chinese government for allegedly rerouting some of Huawei's packages. In late May Huawei claimed that FedEx deliberately rerouted two different parcels shipped from its Japan offices to the latter's headquarters in Memphis.
FedEx seems to be caught in the middle of the ongoing trade dispute between the United States and China. The alleged route diversion in May happened just ten days after the Trump administration put a restriction on US companies' ability to do business with China-based telecom gear maker Huawei.
UBS Group (UBS) analyst Thomas Wadewitz on June 3 warned that FedEx's business in China could be affected due to the Chinese government's investigations. FedEx's Chinese operations account for 6% of its total revenue.
In the YTD period, FedEx stock has underperformed the iShares Transportation Average ETF (IYT), which has allocated ~51% of its holdings in the Ground Freight and Logistics industry. The stock returned 2.5%, while the ETF gained 12.9%.
China's unreliable entities list
Rumors have surfaced that the latest error with Huawei's packages could put FedEx on the Chinese unreliable entities list. China's Global Times newspaper tweeted on June 23 that "FedEx likely to be added onto #China's 'unreliable entities list' due to its parcel incident on #Huawei product; Chinese netizens not accepting the US firm's apology again."
After the missed delivery event in May, Chinese government officials announced that they are preparing a list of unreliable foreign organizations that could hurt the interests of Chinese companies. The move could put several US technology companies at risk, including Apple (AAPL), Qualcomm (QCOM), and Intel (INTC). Apple and the two chipmakers have significant exposure to China.