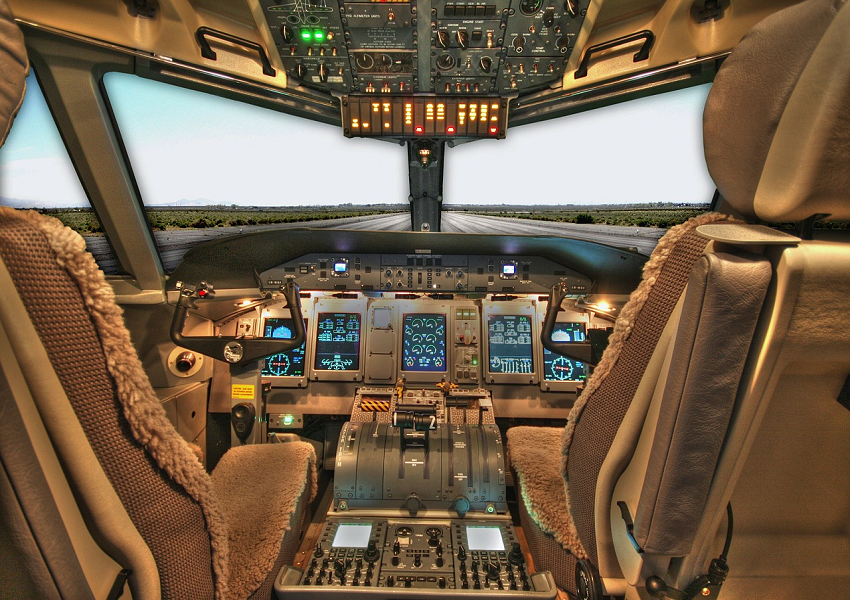 Boeing: FAA Finds New Computer Flaw in Troubled 737 MAX Jets
By Anirudha Bhagat

Jun. 27 2019, Updated 8:11 a.m. ET
New flaw in MAX jets
The FAA (Federal Aviation Administration) has found another computer problem in Boeing's (BA) troubled 737 MAX jets. The FAA pilots found the new computer problem while they were trying Boeing's updated MAX software in a flight simulator.
The pilots discovered that the software is taking a long time to respond in a scenario where the plane's nose is pitched down. They're concerned that the flaw could slow down a pilot's ability to react quickly and increase the risk of a crash.
Article continues below advertisement
Boeing might be able to fix the issue with a software update or hardware replacement. Citing people familiar with the matter, CNN reported that the pilots discovered a microprocessor failure. Boeing engineers are trying to determine whether it "can be fixed by reprogramming software or if replacing the physical microprocessors on each 737 Max aircraft may be required."
MAX return could delay further
Boeing's 737 MAX series planes have been banned from flying. Two similar aircraft models crashed within five months and killed 346 people. The initial investigation reports pointed to a fault in the MCAS (Maneuvering Characteristics Augmentation System). Investigating agencies suspect that the system might have automatically taken control during the Indonesia and Ethiopia plane crashes.
Boeing is working with the FAA to fix the problem. In April, the company said that it completed the test run for the controversial MCAS system. Boeing projected that it could get the certification for flight tests in the first week of July.
Previously, Boeing projected that the MAX planes would return to the skies by December. However, the latest glitch will likely delay the return timeline. According to media reports, the FAA will take one to three weeks to review Boeing's fix for the latest issue.
The delays in gaining safety approval for MAX jets are hurting US airlines. Together, American Airlines (AAL), United Airlines (UAL), and Southwest Airlines (LUV) own 72 MAX planes. Grounding the MAX jets is causing hundreds of daily flight cancellations for these companies.
The iShares U.S. Aerospace & Defense ETF (ITA) allocates its funds in airplane and defense equipment manufacturers, assemblers, and distributors. Boeing stock has underperformed the ITA year-to-date. The stock has gained 16.3%, while the ITA has returned 23.5%.