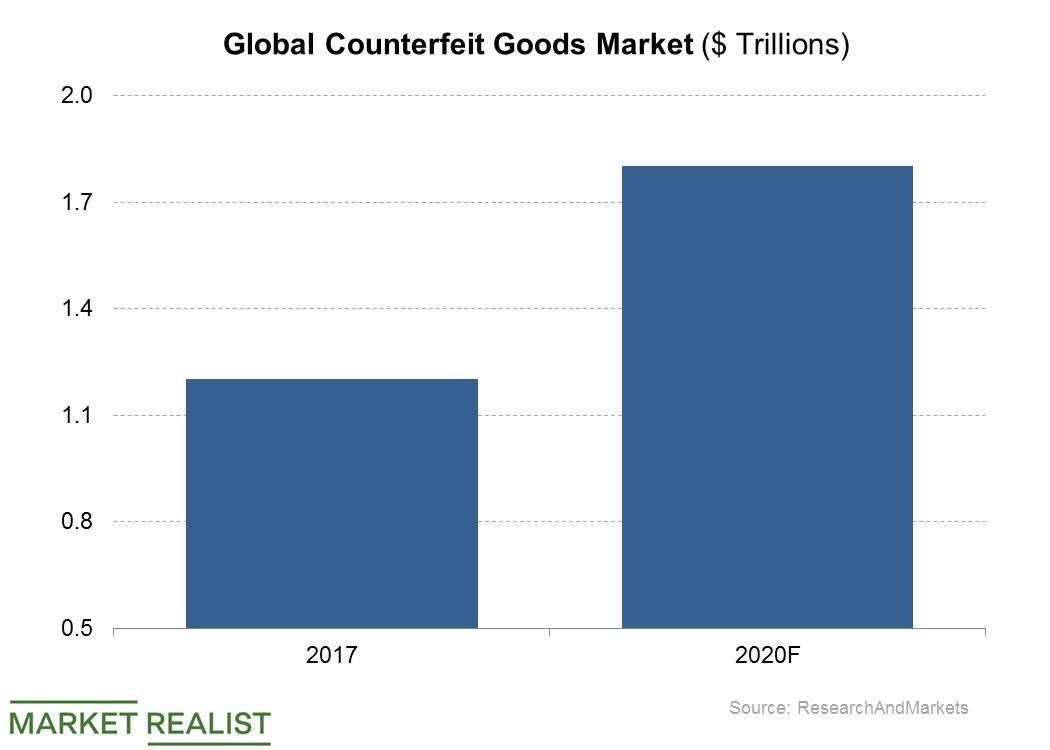 Questioning Pinduoduo's Rapid US Ascent
By Ruchi Gupta

May. 21 2019, Published 3:35 p.m. ET
Triple-digit revenue growth
Pinduoduo (PDD) is perhaps China's fastest-growing e-commerce company. Between June 2017 and December 2018, Pinduoduo's active shopper count rose from under 100 million to ~420 million, outgrowing JD.com's (JD) shopper count of 305 million. Alibaba (BABA) and Vipshop (VIPS) exited last year with 636 million and 32.4 million active shoppers, respectively.
Pinduoduo's revenue has grown by a triple-digit percentage every quarter since its stock went public last July. In the first quarter, for instance, Pinduoduo's revenue rose 228% year-over-year to $677.3 million.
Article continues below advertisement
Pinduoduo blacklisted over counterfeit trade
Pinduoduo's rapid growth can be attributed to its popular business model, where it allows shoppers to enjoy great discounts when they make purchases as a group. However, US regulators have a problem with the way Pinduoduo conducts business, particularly the possibility that Pinduoduo's marketplace is a hotbed of counterfeit trade. As a result, the US Trade Representative recently blacklisted Pinduoduo on suspicion that it facilitates online trading of brand-infringing goods. Pinduoduo disagrees with the charge, insisting it is working hard to stop traders from selling counterfeit products on its marketplace.
Global counterfeit market to hit $1.8 trillion by 2020
Counterfeiting has become a major problem for e-commerce companies. This year, Amazon (AMZN) listed counterfeiting as a risk to its business in its annual regulatory filing. The global counterfeit market, valued at $1.2 trillion last year, is projected to grow to $1.8 trillion by 2020 if the problem is not controlled. Counterfeiting is a huge drain to genuine brands.