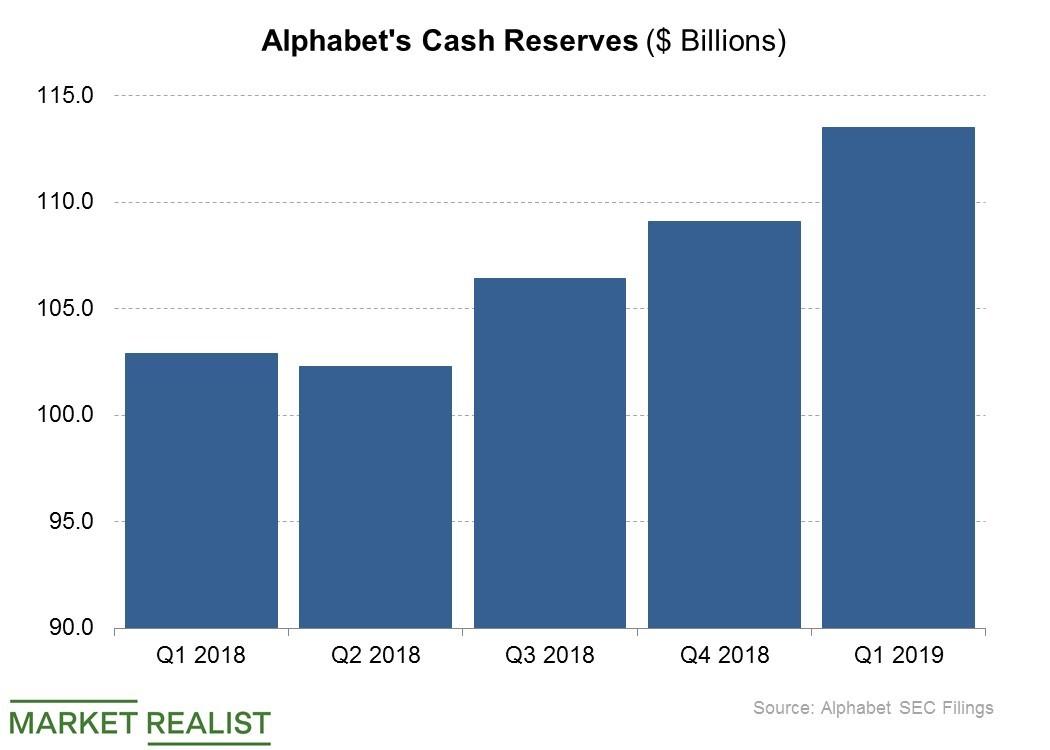 Here's the Risk Google Faces as Irish Privacy Probe Opens
By Neha Gupta

May. 30 2019, Updated 12:41 p.m. ET
Probe relates to Google's ad practices
Ireland's privacy watchdog is investigating whether Alphabet's (GOOGL) Google has violated the European Union's new data privacy law, which came into effect a year ago. The probe focuses on how Google handles people's personal data for advertising purposes. Ireland is Google's leading European regulator because that's where the company's headquarters for its EU operations are located.
If the probe finds no fault in how Google handles people's data, then that would be great news for the company and its shareholders. But if the probe reveals a problem, Google will be in trouble. The data privacy law that EU countries adopted in May 2018 empowers privacy regulators in the region to impose fines of up to 4.0% of a company's global sales for serious violations.
Article continues below advertisement
Google risks $2.9 billion financial blow
A 4.0% fine on Google's 2018 revenue would mean a $2.9 billion bill for the company. That would be a massive financial blow to Google, which is trying to make every dollar count as it works to expand and diversify its business. Google is spending billions of dollars on capex on real estate purchases and data center construction as it works to expand its cloud computing capacity to better compete with Amazon (AMZN) and Microsoft (MSFT) for revenue in the cloud market. Google finished the first quarter with a ~7.0% share of the global cloud market, far behind Amazon's 35% and Microsoft's 15%.
Google is also investing big in growing its hardware business, which makes products such as smart speakers. The company captured an 18% share of the global smart speaker market in the first quarter compared to 21.7% for Amazon, 15.8% for Baidu (BIDU), and 14.1% for Alibaba (BABA), according to data from Strategy Analytics.
Google's parent, Alphabet, finished the first quarter with $113.5 billion in its cash reserve.