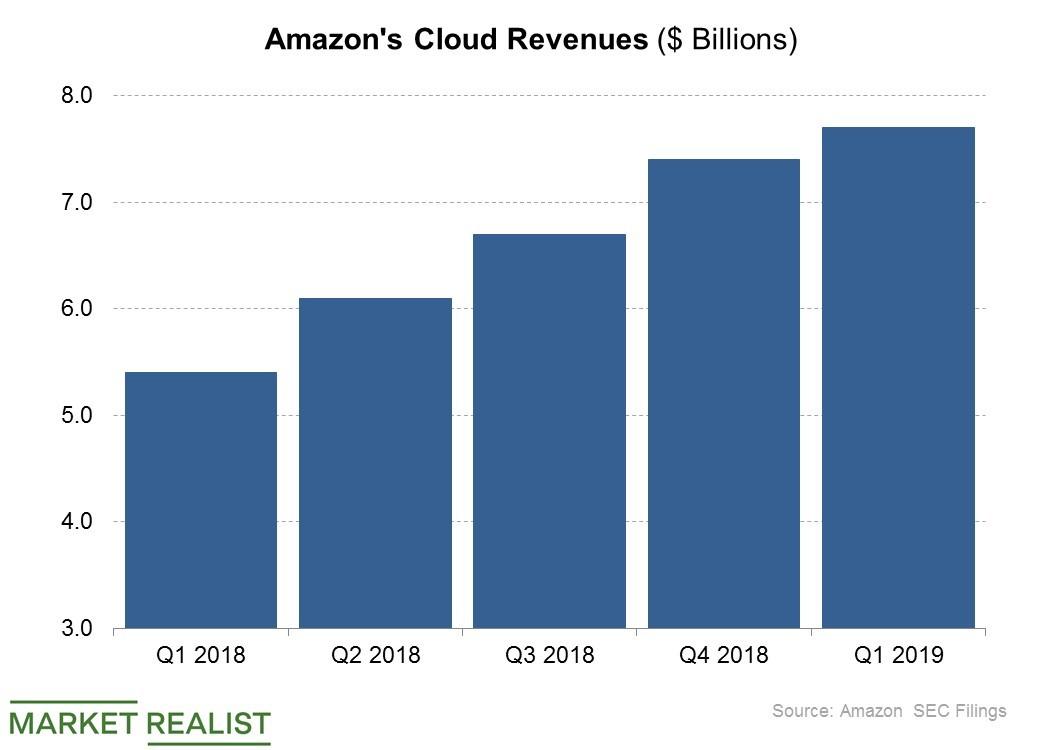 Attempts to Pin Amazon Down on AI and Climate Issues Flop
By Neha Gupta

May. 29 2019, Published 4:09 p.m. ET
Proposals opposed by Amazon board defeated
Attempts to pin down Amazon (AMZN) on issues regarding AI technology and climate change flopped at the company's annual shareholder meeting recently. Some investors sought to force Amazon to apply the brakes on the sale of its facial recognition technology to governments, but the proposal was defeated as shareholders overwhelmingly voted against it.
Another proposal that sought to force Amazon to do more reporting about how it's addressing climate change issues in its business was also defeated by a wide margin. According to Amazon, it's already working on mitigating the impact of its operations on the climate, meaning that it views the requirement that it develop comprehensive climate change reporting as unnecessary. Amazon has plans to significantly cut the carbon footprint of its cloud computing business through investments in renewable energy.
Article continues below advertisement
Google and Microsoft also have faced AI revolts
When it comes to selling AI technology that governments can use for surveillance, Amazon isn't the first to run into resistance. Last year, Google (GOOGL) said that it wouldn't renew a contract with the Pentagon after its employees criticized the contract, which involved the use of the company's AI technology to analyze drone footage.
Last year, Microsoft (MSFT) faced an employee revolt over its plan to bid on a lucrative Pentagon cloud contract. Microsoft proceeded to bid for the contract anyway, and last month, the Pentagon announced that it and Amazon were the two finalists for the $10 billion contract after it dropped Oracle (ORCL) and IBM (IBM).
Revenue rose 41% year-over-year to $7.7 billion in Amazon's cloud business in the first quarter.