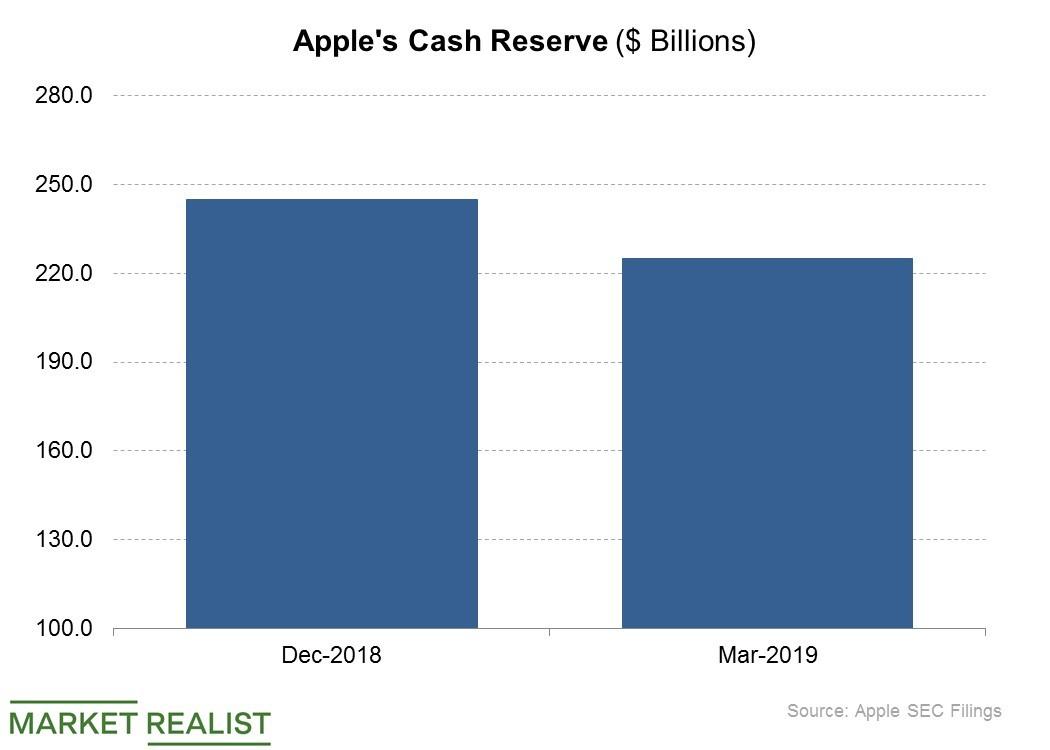 Apple Is Selling Its Toshiba Memory Stake
By Ruchi Gupta

May. 30 2019, Published 2:24 p.m. ET
Apple and partners bought Toshiba's stake in memory joint venture
Apple (AAPL) is selling its stake in Toshiba Memory, according to a report by the Wall Street Journal. Apple is expected to collect a handsome profit from the transaction. In June 2018, Apple teamed up with Dell Technologies (DELL), Kingston Technology, and Seagate Technology (STX) to invest $4.0 billion to purchase Toshiba's (TOSYY) stake in its memory joint venture Toshiba Memory. Toshiba co-owned the memory business alongside Western Digital (WDC).
Article continues below advertisement
Investment to block Western Digital
Apple, Dell, Kingston, and Seagate decided to purchase Toshiba's stake in Toshiba Memory to apparently block Western Digital from taking over the business after Toshiba decided to exit the joint venture. They feared that a takeover of the memory business by Western Digital would drive further consolidation of the memory supply chain, potentially leading to higher prices for memory chips. The consequence of memory chip prices going up would be Apple, Dell, and others paying higher prices for memory components they use in making their products.
Boost to Apple's cash reserve
Toshiba Memory is reportedly paying $4.5 billion to buy back its stake from Apple and the other three investors, indicating that the investors are going to collect hundreds of millions of dollars in profit from their investment in the memory business just one year down the road.
The gain from the Toshiba Memory stake sale is expected to boost Apple's cash reserve, which stood at $225 billion at the end of the March quarter. Apple, which wants to reduce its cash reserves, has been repurchasing shares. It announced a $75 billion boost to its share repurchase program last month.