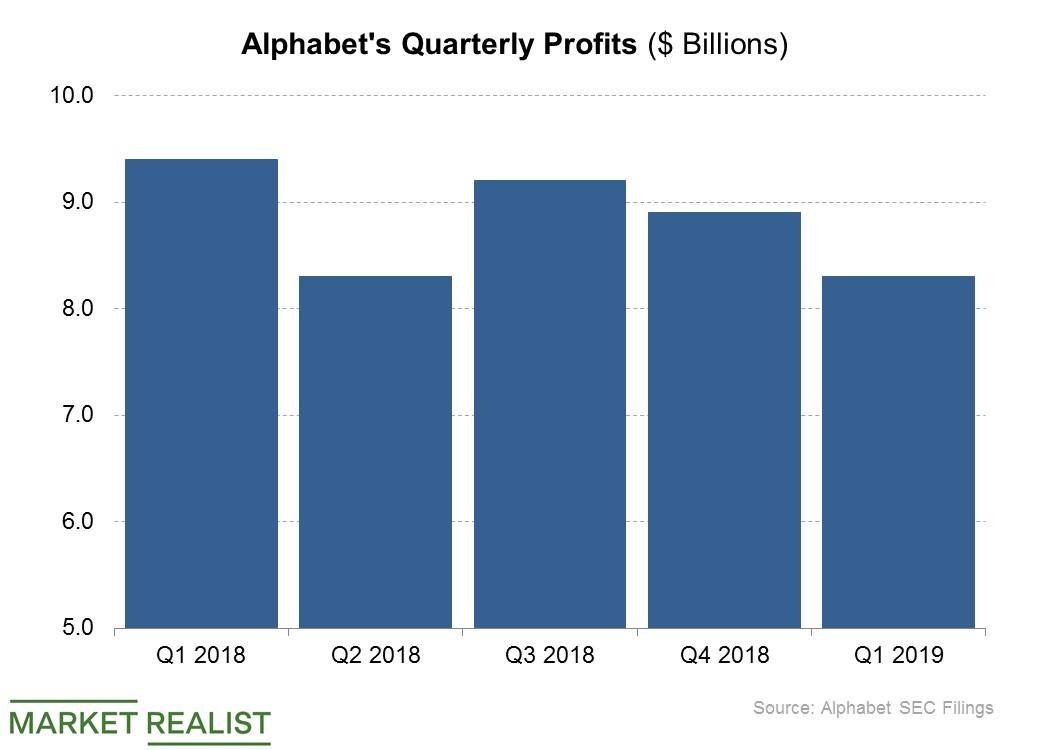 Alphabet Follows Facebook in Dropping Some Board Members
By Neha Gupta

May. 6 2019, Published 2:17 p.m. ET
Schmidt stepping down after nearly two decades on the board
Alphabet's (GOOGL) board of directors will have some new faces starting next month. The company announced recently that Eric Schmidt and Diane Greene would be stepping down from its board in June. Schmidt has been a member of Alphabet's board since March 2001, serving as chair until January 2018. Greene has been on Alphabet's board since 2012. Until January this year, Greene was also the head of Alphabet's cloud computing business, which operates under its Google unit. Alphabet will retain Schmidt as an adviser.
Article continues below advertisement
Last month, Facebook (FB) also announced plans to rework its board of directors. The company said that PayPal's (PYPL) Peggy Alford would join its board, while Netflix (NFLX) CEO Reed Hastings would step down. There's a growing conflict of interest between Facebook and Netflix as the companies compete for online video viewers. A similar conflict of interest saw the Walt Disney Company (DIS) drop Facebook and Twitter (TWTR) executives from its board of directors last year.
Alphabet's decisions triggered shareholder and worker backlash
The board changes at Alphabet come after the company has faced criticism from shareholders and employees over some of its decisions. Last year, for instance, Google employees staged protests against the company's participation in a Pentagon project and the handling of sexual misconduct claims against certain executives. Google employees have also protested the company's plans to create a search product for China that would comply with the country's information censorship demands.
Alphabet made a profit of $8.3 billion in the first quarter. The company reported a profit of $6.6 billion after accounting for a $1.7 billion EU fine linked to its Android software business.