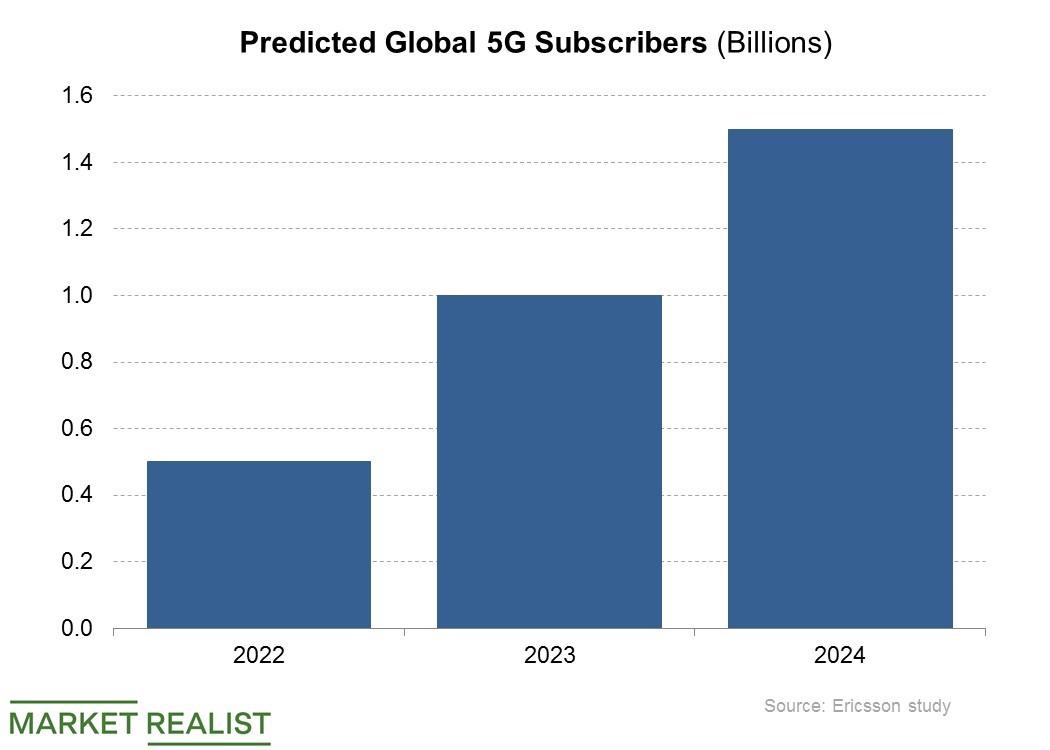 Why Oppo Agreement Is Big Deal for Ericsson
By Ruchi Gupta

Mar. 12 2019, Updated 8:19 a.m. ET
Ericsson secures deal with leading phone maker
Ericsson (ERIC) recently entered a multiyear patent license agreement with Oppo, which is a big deal. Oppo is one of the world's top smartphone companies. In 2018, it sold more than 118.8 million smartphone units globally, according to Gartner estimates. But it still has a huge growth opportunity ahead, as it currently controls just 7.6% of the global smartphone market, meaning it has more room to grow compared to market leaders Samsung (SSNLF), Apple, and Huawei.
Article continues below advertisement
Oppo is one of the companies on the forefront of bringing 5G phones to consumers. In 2017, Ericsson revealed its patent license rates for phone makers, saying it would charge up to $5 on every 5G device that uses its patent. Therefore, a patent license agreement with a leading smartphone maker like Oppo seems to put Ericsson in the fast lane in the chase for 5G-related patent royalties. Nokia (NOK) and Qualcomm (QCOM) set their 5G patent rates at peaks of $3.5 and $16.25 per device, respectively.
Ericsson lines up multiple channels to capture 5G dollars
Besides patent licenses, Ericsson and Oppo also plan to collaborate on a number of business projects. Licensing its portfolio of patents is one of the avenues Ericsson is seeking to capture 5G dollars. The company has already won contracts from T-Mobile (TMUS) and US Cellular (USM) to supply equipment for their 5G network projects. Ericsson sees strong consumer demand for 5G services, predicting that there will be 1.5 billion 5G subscribers globally by 2024.