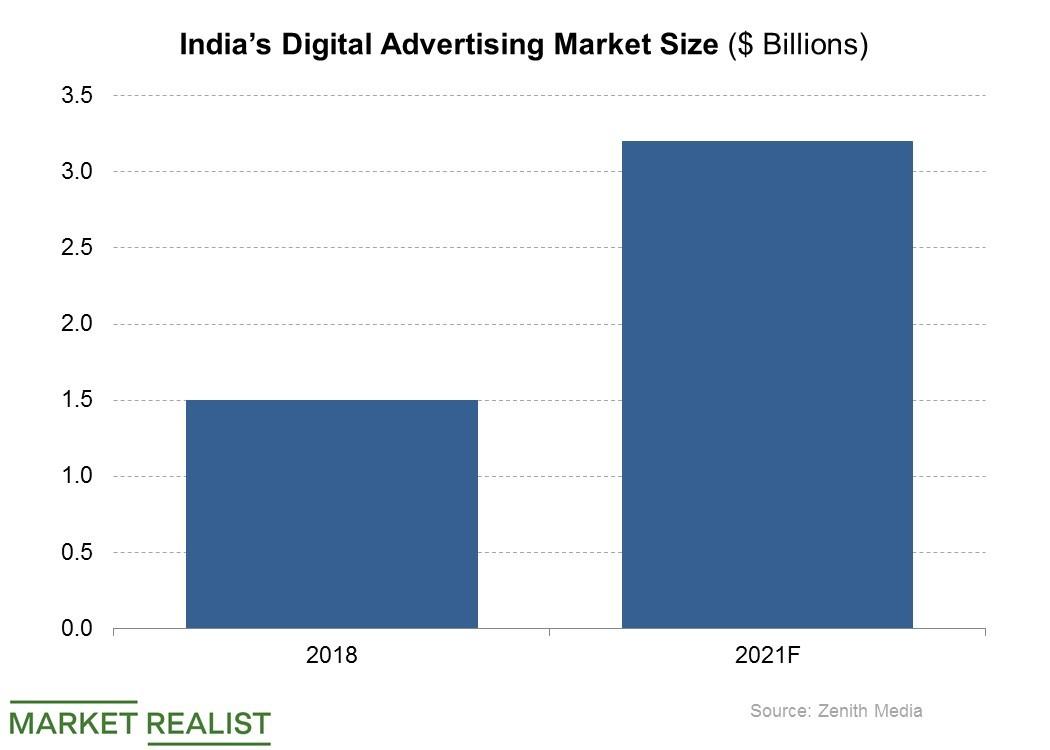 Google Launches Another India-Specific Product
By Ruchi Gupta

Mar. 13 2019, Published 9:33 a.m. ET
Google launches apps just for India
Google (GOOGL) recently launched a language app called Bolo to help kids in India improve their English and Hindi reading skills. The arrival of Bolo feeds a now-familiar strategy for Google as it seeks to expand its foothold in India's digital economy. In an apparent attempt to accelerate its expansion in India—one of the fastest-growing digital markets in the world—Google has taken to creating India-specific products. In 2017, the company launched an India-specific mobile payment service called Tez.
Article continues below advertisement
Google's other India-specific product is a Facebook-like networking app called Neighbourly, which is focused on sharing local information. In addition to building India-specific apps, Google has also modified a number of its popular apps, such as YouTube, to make them more suitable for the Indian market.
Google is keen to create more digital consumers in India
Google's Bolo is available free of charge, but it has the potential to reward the company down the road. Improving literacy levels in India has the potential to drive the uptake of digital products in the country, and Google has a lot to offer on this front—from mobile payments that earn it transaction fees to email and Internet search services that generate advertising revenue. Advertising is Google's bread and butter, and India presents an attractive growth opportunity. India's digital advertising market was worth $1.5 billion in 2018, and it's expected to grow to $3.2 billion by 2021, according to Zenith estimates.
Advertising accounted for 83% of total revenue at Alphabet in the fourth quarter. Advertising contributed 78% of revenue at Baidu (BIDU) and 76% of revenue at Yandex (YNDX) in the same quarter. Yelp (YELP) and Twitter (TWTR) relied on advertising for 96% and 87% of their revenues, respectively, in the quarter.