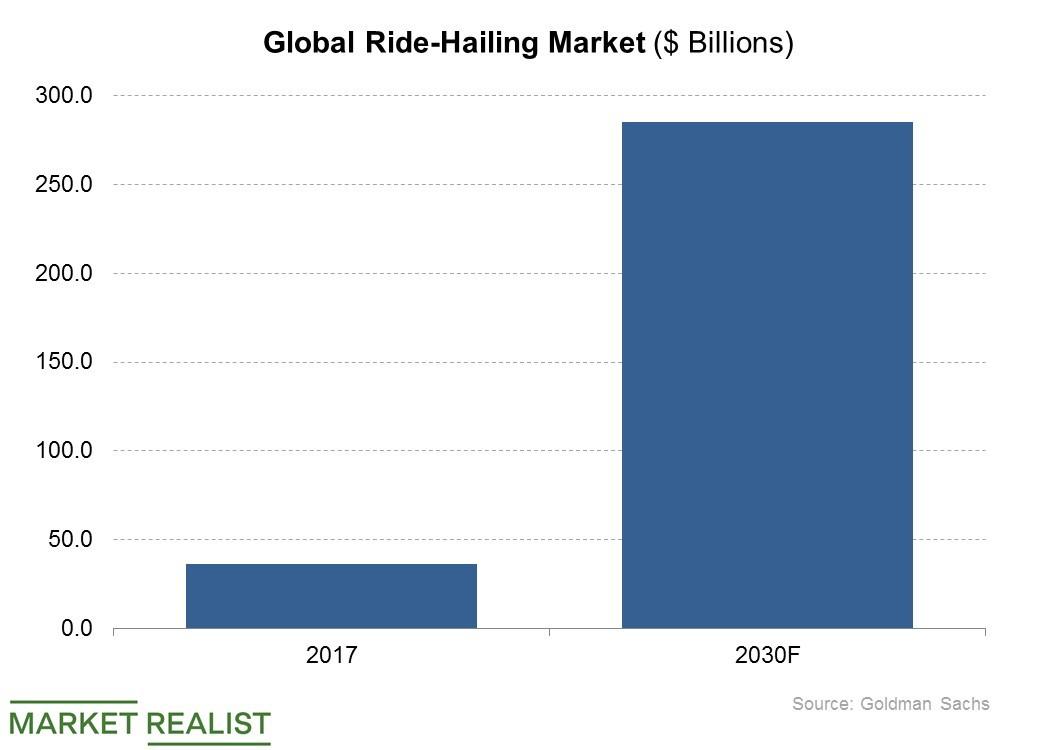 Alibaba and Tencent: What's behind the Ceasefire?
By Neha Gupta

Mar. 29 2019, Updated 2:43 p.m. ET
Alibaba and Tencent team up to fund T3
For years, Alibaba (BABA) and Tencent (TCEHY) have been at each other's necks, waging a tit-for-tat war that has seen them back several rival firms. But in recent months we've seen a rare convergence of interest between Alibaba and Tencent.
In February, Alibaba took a stake equal to that of Tencent in China International Capital (or CICC). This month, TechCrunch reported that Alibaba and Tencent joined forces to raise $1.5 billion for a Chinese ride-hailing startup called T3, marking another rare convergence of interest between the two adversaries.
Article continues below advertisement
China electric vehicle market presents attractive opportunity
T3 uses electric vehicles for its ride-hailing service. Therefore, it stands to drive demand for electric vehicles in China. Alibaba owns a stake in electric vehicle maker Xiaopeng Motors. Tencent is a prominent investor in Chinese electric vehicle manufacturer Nio (NIO), which went public in the United States last year.
Sales of electric vehicles in China are forecast to exceed 2.0 million units this year, almost doubling from 1.1 million in 2018, according to a report from CleanTechnica. Tesla (TSLA) is one of the automakers pursuing the opportunity in China's electric vehicle market. According to a report from Bloomberg, Tesla has secured more than $520 million in loan funding from a group of Chinese lenders to support the expansion of its Chinese vehicle and battery factory.
Sometimes war doesn't produce winners
Alibaba and Tencent seem ready to set their differences aside to support causes that can help secure their business future. For example, a broader uptake of ride-hailing services in China would increase demand for mobile payment services, and Alibaba and Tencent stand to benefit considering they are behind the top mobile payment services in the country.
Alibaba and Tencent both face competitive threats from Baidu (BIDU) and other emerging Chinese technology firms. Baidu is also hunting for opportunities in China's electric vehicle and ride-hailing markets. Goldman Sachs predicts that the global ride-hailing market will grow to $285 billion by 2030 from around $36 billion in 2017.