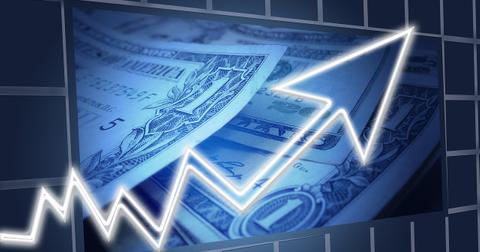 Why Ray Dalio Is Less Worried about a US Recession Now
By Anuradha Garg

Updated
Recession fears
One of the key market questions on investors' and market participants' minds is if we will enter a recession in 2019 or 2020. As the US equity markets (IVV) joined the global slowdown in the last quarter of 2018, this question gained even more importance. There has, however, been a rebound in the markets in 2019. The S&P 500 (SPY), the Dow Jones Industrial Average Index (DIA), and the NASDAQ Composite (QQQ) have gained 11.7%, 11.4%, and 12.5%, respectively, YTD as of February 27.
Article continues below advertisement
Ray Dalio's take on a US recession
Prominent investor Ray Dalio, the founder of Bridgewater Associates, has been worried about the prospects of a US recession. During an interview with CNBC on January 22, Dalio said there is a "significant risk" of a US recession in 2020. However, in a LinkedIn blog post on February 27, Dalio mentioned that the Fed's stance has become more dovish as markets weakened. Also, due to weaker markets and economies in other countries, central banks have more inclination to ease. He added, "For these reasons, while I still expect that there will be a significant slowing of growth in the US and most other countries, I have lowered my odds of a US recession coming prior to the US presidential election to about 35%." These odds are lower than the 50% Dalio estimated 18 months ago.
Key highlights from Dalio's post
Apart from a recession, Dalio talked about how Europe (HEDJ) seems less willing or unable to adequately ease while circumstances "warrant an easing." In China (FXI), Dalio sees growth sagging. He thinks the government is responding but "not yet enough to return to normal growth." He also feels that the European Central Bank and Japan have less room to ease as compared to the US Fed. Therefore, he remains worried about economic weakness in other parts of the world.
Dalio's all-weather asset allocation formula includes 30% stocks, 40% long-term US bonds (AGG), 15% intermediate US bonds, 7.5% gold (GLD), and 7.5% other commodities (XME). Dalio emphasizes the importance of re-balancing this portfolio annually.
You can read more about Dalio's views in January in Ray Dalio Thinks a Recession is Coming.
We also discussed the likelihood of a US recession going forward in Gundlach: Could US Economic Indicators Be Signaling a Recession?