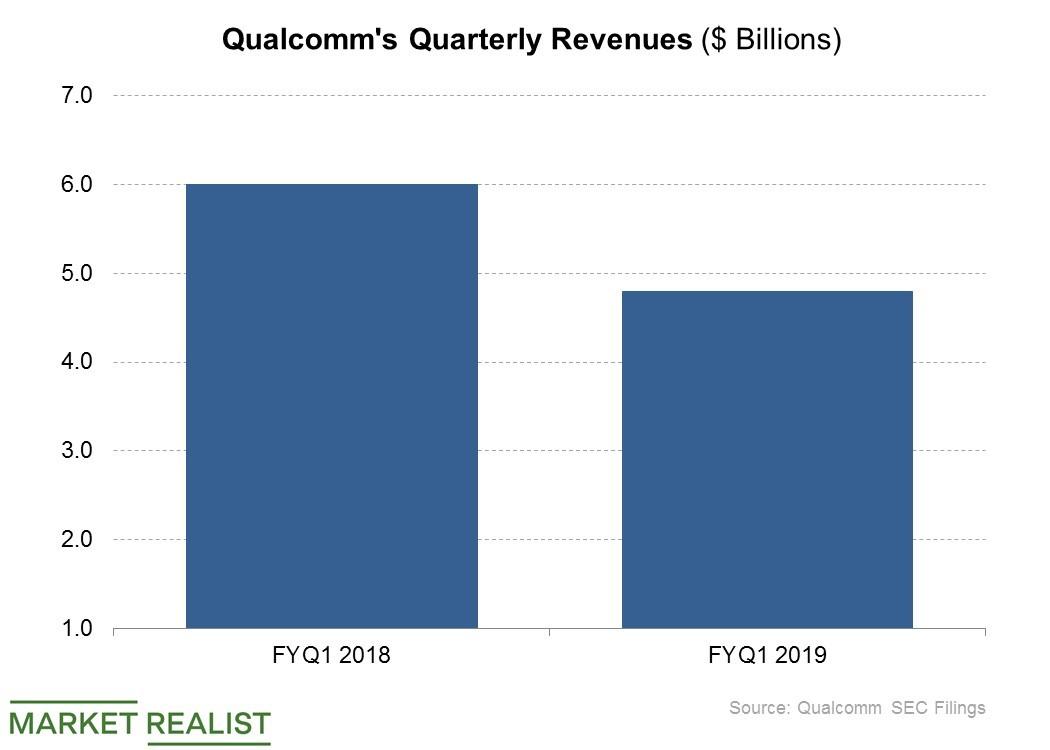 What the Qualcomm-Huawei Deal Entails and Signals
By Ruchi Gupta

Nov. 20 2020, Updated 4:30 p.m. ET
Qualcomm and Huawei are closing ranks
Qualcomm (QCOM) has reached a new temporary patent licensing agreement with Huawei. Under the agreement, Qualcomm will receive $150 million in patent royalty payments from Huawei every quarter for three quarters as the companies work toward a final resolution to their licensing dispute. Qualcomm received the first payment under the new agreement in the first quarter of fiscal 2019, which ended in December, so there are two more quarterly payments to go.
Article continues below advertisement
The new Huawei agreement signals easing tensions between Qualcomm and a major patent customer. Huawei is China's top smartphone company and is a rising star in the global smartphone market. It shipped 30 million smartphones and captured a record 28% market share in the December quarter, according to a report from Strategy Analytics. Apple shipped 10.9 million smartphones in China in the quarter, down from 14 million in the previous year's quarter.
Qualcomm pursuing 5G-related patent licensing revenue
Qualcomm and Huawei are also closing ranks at a crucial time for both companies. Huawei is seeking to lead in the sale of 5G phones, while Qualcomm is in the race to license its patents to 5G device markets. Nokia (NOK) and Ericsson (ERIC) are also pursuing 5G patent royalty revenues. Qualcomm patents can cost as much as $16.25 for every 5G phone. Nokia and Ericsson can charge as much as $3.5 and $5, respectively, on every 5G phone that applies their patents. Qualcomm is expecting to make as much as $1.1 billion in revenue from its 5G licensing business in the second quarter of fiscal 2019, which ends in March.
Qualcomm generated $4.8 billion in revenue in the first quarter of fiscal 2019, a fall of 20% YoY (year-over-year). Revenue rose 9.4% YoY at Intel (INTC) but fell 4.1% YoY at Advanced Micro Devices (AMD) in the comparable quarter.