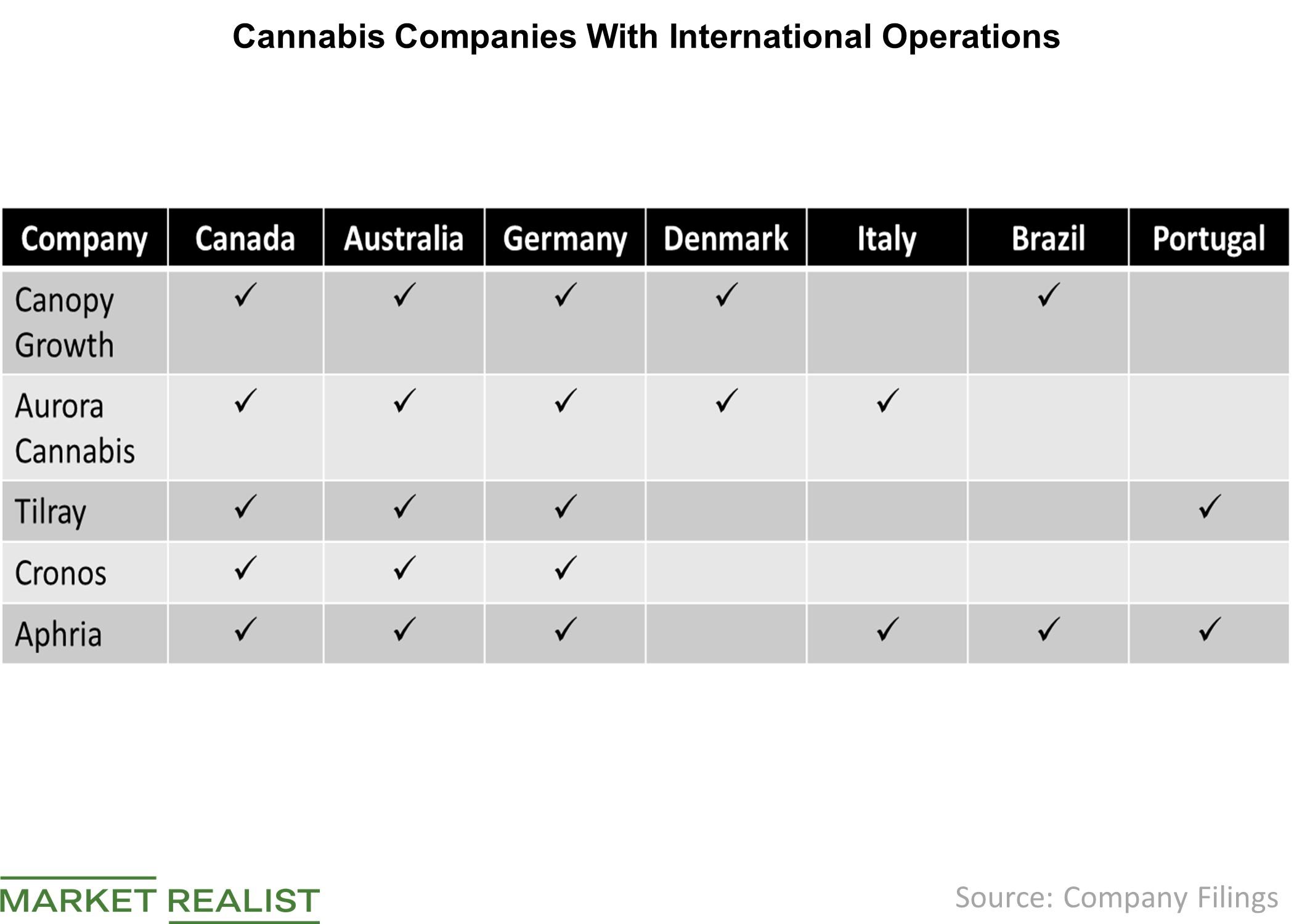 Will Canopy Growth Add Value to Constellation Brands?
Adding value
In Constellation Brands' quarterly earnings call, the company stated that Canopy Growth (WEED) (CGC) is a "single platform" company that can serve a variety of markets through different product formats. Canopy Growth can serve markets with its THC and CBD products. Constellation Brands said that Canopy Growth is a platform that can cater to medical and recreational customers through multiple product formats. To learn more, read New Formats Canopy Growth Plans to Introduce.
Article continues below advertisement
Using cash
Constellation Brands provided an update on how Canopy Growth has used its cash. Canopy Growth acquired ebbu, Storz & Bickel, and Battelle with proceeds from Constellation Brands. Canopy Growth plans to advance its research and development with these companies. According to Constellation Brands, the intellectual property developed through these acquisitions will help the company reach one billion Canadian dollars in the next 18 months.
With a boom in the cannabis industry (MJ), companies including Aphria (APHA) and Tilray (TLRY) have also been on a spending spree like Canopy Growth.
To learn more, read Canopy Growth Completes EBBU Acquisition and Canopy Growth Adds Storz & Bickel to Its Portfolio.
Constellation Brands discussed the value of its investment in Canopy Growth. Constellation Brands said that its "investment in Canopy Growth provides an even greater long-duration growth play, which we believe is being valued as a free call option today with significant value in the future."
Next, we'll discuss Canopy Growth's market share expectation in the Canadian cannabis market. We'll also discuss Canopy Growth's infused beverage.