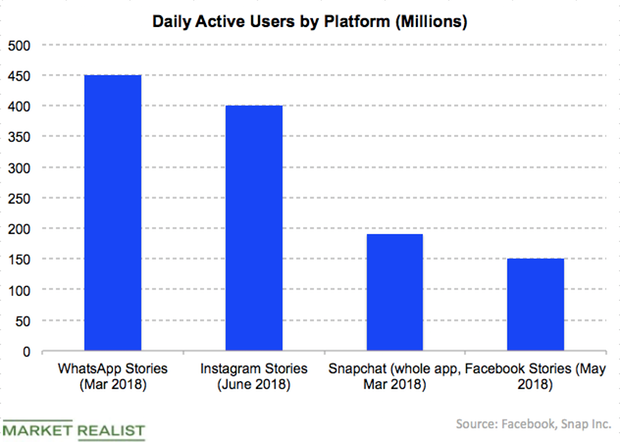 Here's Facebook's Latest Step to Attract More Users
Facebook has had a tumultuous time recently
Facebook (FB) saw the worst year in its history last year, mired with a number of issues including several data breaches, slowing growth in user base, revenue, and earnings. The social media giant has been taking several steps to clean up the mess. The company has been investing a lot of money to weed out fake news and make the platform a more attractive one for users.
Facebook may be losing its popularity, but it still trumps other social media platforms in organizing events. It is a superior platform in terms of users organizing any kind of event given its colossal user base, which means that event management companies can promote events and expect a deep reach.
Article continues below advertisement
Facebook is doubling down on events
Now, the company is planning to make it easier for its core platform's users to share events and organize with friends before a given event. Facebook is testing a new feature that lets users share the events they are interested in attending in Facebook's Story segment. The "Share to Your Story" feature will let users make plans to meet up with friends who also want to attend the event.
Through this move, Facebook is hoping to bring back the younger audience it has lost in the recent quarters to Instagram and Snapchat. This is still in the testing mode though.
Facebook has successfully coined Snapchat's popular "Stories" feature across all its platforms. It has been particularly successful on Instagram and WhatsApp, while the feature is catching up on its main platform as well.
The latest feature is slightly different, in that it will allow users to share details of upcoming events with friends and lets users know which friends would like to attend. Users are already able to do these things, but the latest feature lets users share details via Stories.
Whether the social media giant will roll this feature out to all users and whether the platform will help the platform's user base is another unanswered question.