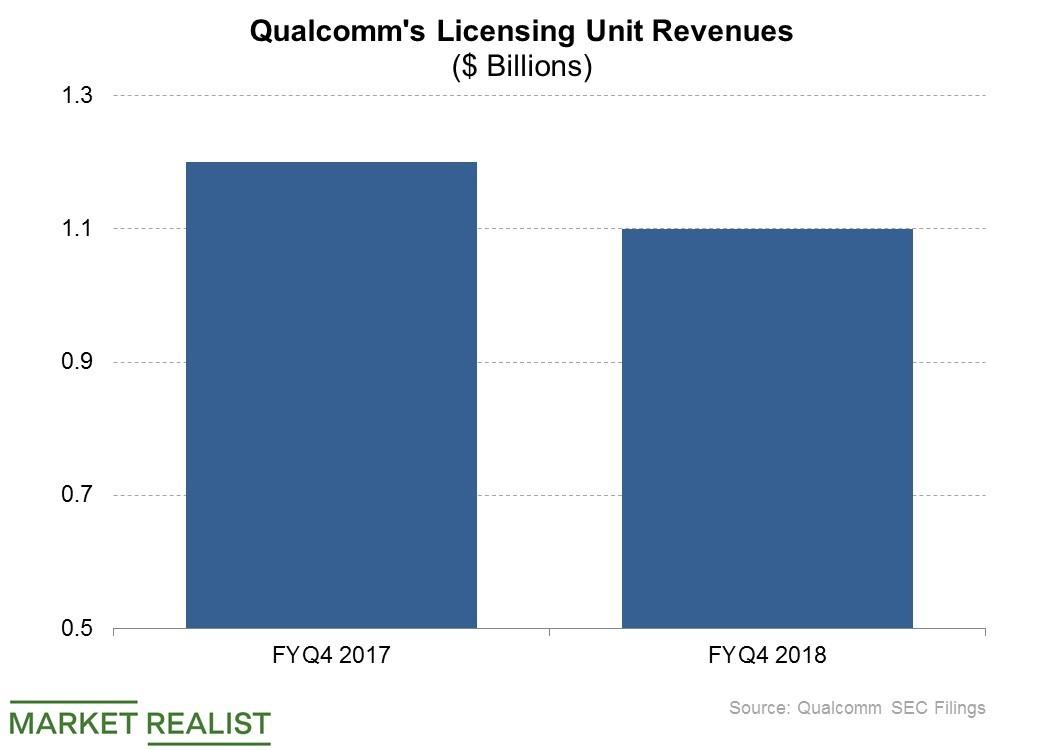 When Will the Dispute between Qualcomm and Apple End?
By Ruchi Gupta

Dec. 3 2018, Updated 1:05 p.m. ET
Qualcomm chips excluded from latest iPhones
For about two years now, Qualcomm (QCOM) and Apple have been embroiled in a bitter legal dispute that has had a negative impact on Qualcomm's financial performance. Is there an end in sight to the Qualcomm-Apple dispute? In a recent interview with CNBC, Qualcomm CEO Steve Mollenkopf said that Qualcomm has been in talks with Apple and that the companies are on the verge of reaching a resolution.
Apple has long relied on Qualcomm's modem chips for its iPhones, but as the relationship between the two soured, Apple dropped Qualcomm's modem chips in its latest iPhone models—instead using modem chips from Intel (INTC).
Article continues below advertisement
Qualcomm's licensing business hit by dispute
The Qualcomm-Apple dispute centers on patent licensing terms. As the dispute escalated, Apple blocked royalty payments to Qualcomm, and Qualcomm sought to ban the sale of iPhones in China and the United States.
As a result of its standoff with Apple, Qualcomm's licensing business has suffered. In its fiscal 2018, which ended on September 30, Qualcomm reported a 20% revenue fall and a 32% profit decline in its licensing unit. Qualcomm's licensing revenue fell 6.0% year-over-year to $1.1 billion in its fourth quarter of fiscal 2018.
Can common ground be found in 5G?
The transition to 5G could provide common ground for Qualcomm and Apple. Apple is working on a 5G iPhone now that operators are busy laying down the infrastructure for 5G connectivity. In the United States, Verizon (VZ) has started offering 5G services, while AT&T (T) is set to activate 5G networks in several markets by the year's end.
For their part, T-Mobile (TMUS) and Sprint (S) are seeking to join forces to allow them to speed up 5G network deployment across the United States. Qualcomm has said that 5G is its central focus, and it's one of the companies at the forefront of supplying handset makers with 5G-capable components.