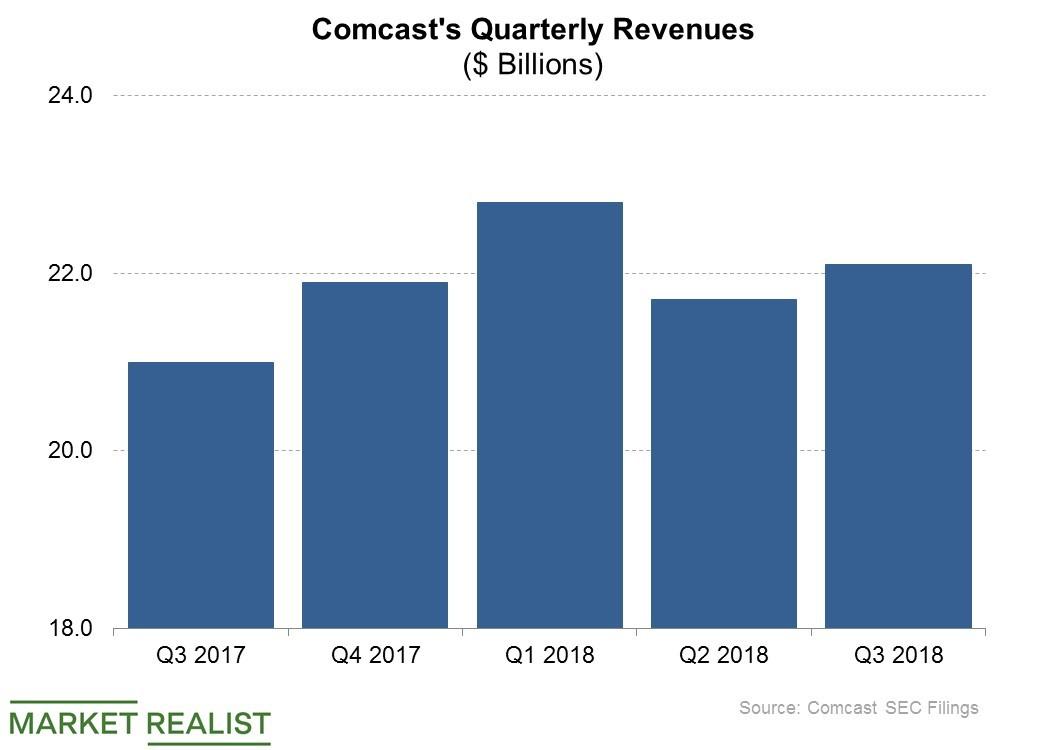 Why Are Comcast and the American Cable Association at Odds?
Trade group raises the alarm
Earlier this month, the (American Cable Association) asked the government to investigate Comcast's (CMCSA) business practices.
According to the ACA, the expiry of the restrictions imposed on Comcast following its acquisition of NBCUniversal means that the company can now act in ways that could be harmful to its rivals and TV consumers. ACA is a trade group that represents more than 700 small cable and broadband providers.
Article continues below advertisement
Comcast sees no merit in calls for probe
In 2011, the government allowed Comcast to proceed with its acquisition of NBCUniversal on the condition that the company observe a set of restrictions for a number of years after the close of the deal. Those restrictions expired in September.
With the restrictions out of the way, the ACA is concerned that Comcast could start raising programming prices, making it harder for its rivals to compete. Based on these concerns, the group wants the US Justice Department to open an antitrust probe into Comcast's practices—but Comcast says ACA's call for its antitrust investigation lacks merit.
NBCUniversal jumped 8.1%
Revenue rose 8.1% YoY (year-over-year) to $8.6 billion in Comcast's NBCUniversal division in the third quarter. Gains in this division powered Comcast's overall performance in the quarter, with its company-wide revenue rising 5.0% YoY to $22.1 billion.
Charter Communications (CHTR), the Walt Disney Company (DIS), and CenturyLink (CTL) grew their revenues 4.2%, 12%, and 44.2% YoY, respectively, in the third quarter. Dish Network's (DISH) revenue fell 5.3% YoY in the third quarter.