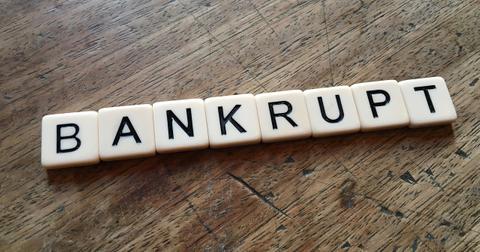 Sears Files for Chapter 11 Bankruptcy, Survival Efforts Fail
By Victoria Dean

Updated
Chapter 11 filing
Sears Holdings (SHLD) has filed for protection under Chapter 11 of the United States Bankruptcy Code.
As part of the reorganization, Sears will be shutting down 142 loss-making stores along with the 46 stores announced earlier by the end of the year. Sears is thinking about reorganizing its store base by including only stores that a yield a positive EBITDA.
Article continues below advertisement
CEO steps down
Edward Lampert will no longer serve as the company's CEO. Sears' board of directors created an office of the CEO to run the daily operations.
The board  also formed a restructuring committee to supervise the reorganization process. The committee includes independent directors like Alan. J Carr, Paul G. DePodesta, and Ann N. Reese.
On Sears' bankruptcy filing, Lampert said, "ESL invested time and money in Sears because we believe the company has a future. We intend to work closely and collaboratively with other stakeholders to restructure the company's balance sheet using the Chapter 11 framework as quickly and efficiently as possible and will continue to press forward with the goal of seeing Sears emerge from this process positioned for success as a smaller, less indebted retailer in an integrated retail environment."
ESL Investments is a hedge fund that's owned by Lampert. The hedge fund has been pumping money into Sears to help it stay afloat. In September, Sears received a restructuring proposal from ESL Investments. The proposal would would reduce the staggering debt load.
What led to bankruptcy?
Sears was one of the biggest retailers in the United States. Sears has been the Walmart and Amazon of the last century. Many factors including Amazon's arrival and self-harming managerial decisions led to the company's demise.
Sears has undertaken many initiatives including debt financing and asset sales to repay its debt. The company has resorted to store closures to decrease costs. However, the store closure strategy added to the top-line erosion. Lower merchandise on display and disheveled stores are also driving away shoppers. As of October 12, Sears stock has lost more than 88.6% of its value in 2018. Sears closed trading at $0.40 on October 12.