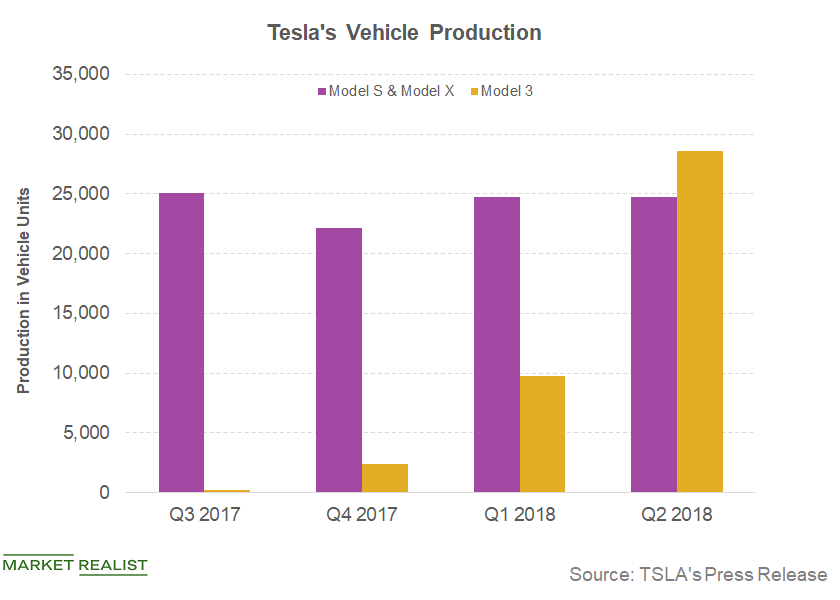 Has Musk Become a Victim of His Own Success?
By Jitendra Parashar

Nov. 20 2020, Updated 3:23 p.m. ET
Tesla's recent weakness
In the previous article, we learned how Tesla (TSLA) went from the top-gaining auto stock in the second quarter to the worst-performing auto stock (XLY) in the third quarter.
Reasons for this recent weakness included Tesla CEO Elon Musk's on-air appearance smoking weed and his legal battle with the Securities and Exchange Commission and the US Department of Justice after his tweets about "taking Tesla private."
Article continues below advertisement
Musk's success
The auto industry is one of the toughest industries to bring change to. Before Tesla came into existence, legacy automakers General Motors (GM), Ford Motor Company (F), and Toyota Motor (TM) ruled the industry for decades without any significant transition from gasoline to alternative fuel on a large scale.
Musk entered the highly capital intensive auto industry with the idea of accelerating the transition to sustainable transportation with Tesla vehicles. During an interview with CBS News in 2014, Musk said, "I didn't really think Tesla would be successful. I thought we would most likely fail. But I thought that we at least could address the false perception that people have that an electric car had to be ugly and slow and boring like a golf cart."
While Tesla is still trying to find ways to survive in the auto industry, it has unleashed the real potential of electric vehicles (or EVs). Under Musk's leadership, the company has successfully changed auto buyers' perceptions about EVs in a way no other automaker could before it.
Since Tesla's successful attempt to attract auto buyers' attention toward EVs, automakers GM, Ford, and FCAU have also increased their efforts to gain market share in the EV segment.
Becoming a victim
Recently, a report published on cleantechnica.com blamed "anti-electric car PR campaigns by elements of the fossil fuel industry" and TSLA short sellers for increasing negativity about Tesla and Musk.
Nonetheless, if Tesla continues to showcase consistent improvement in its vehicle production and manages to achieve sustainable profitability, its long-term investors could remain unaffected by short-term negativity.
Next, we'll see why Tesla stock could be an attractive "buy" at its current price.