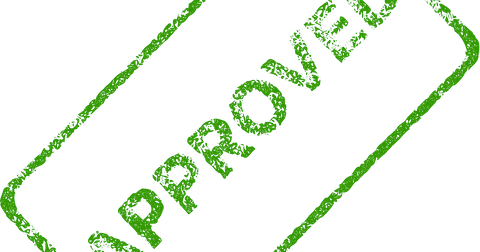 FDA Approves Teva's Generic Version of EpiPen, Stock Up 7.5%
By Sarah Collins

Updated
FDA approves Teva's generic version of EpiPen
Today, Teva Pharmaceutical Industries (TEVA) received FDA approval for the generic version of Mylan's (MYL) allergy products EpiPen and EpiPen Jr. The epinephrine autoinjector is used to treat allergic reactions, including life-threatening condition of anaphylaxis.
The company received FDA approval for the use of the product in adults as well as children weighing more than 33 pounds. In 2016, Teva's generic version of EpiPen was unable to secure FDA approval.
The FDA noted on August 16, "This epinephrine injection (auto-injector) is intended for immediate administration to patients. When given intramuscularly or subcutaneously, it has a rapid onset and short duration of action."
Today, TEVA stock is shooting up and has gained ~7.5% in afternoon trading. MYL stock had declined during the earlier trading sessions but has been recovering in the afternoon.
Article continues below advertisement
Market opportunity for Teva's generic EpiPen
According to the FDA, anaphylaxis occurs in one out of 50 people in the United States. Over the last few quarters, Mylan has been facing declining EpiPen sales amid increasing competition. Another factor is the supply shortage at its manufacturing partner Pfizer (PFE). Pfizer recently released a statement that the shortages are expected to continue through 2018.
The approval for the generic EpiPen came at a good time for Teva, which has an attractive market opportunity to fill in the gaps created by Mylan's EpiPen. This is a critical time of the year, as school is about to start and EpiPen demand rises.
Because there is a significant EpiPen shortage in the market, which is expected to continue for some time, Teva has an opportunity to gain some of market share with its generic version of EpiPen.
In its August 16 announcement of the approval, the FDA noted, "This approval means patients living with severe allergies who require constant access to life-saving epinephrine should have a lower-cost option, as well as another approved product to help protect against potential drug shortages."
Competition
Adamis Pharmaceuticals (ADMP) develops a competing pre-filled syringe Symjepi, which was approved in June 2017. Symjepi is expected to be launched soon, as the company recently identified Novartis (NVS) as its commercialization partner for the product in the United States. Today, ADMP stock is down ~17.0%.
The approval comes as a relief to Teva amid declining sales due to the Copaxone generic pressures and generic competition in the United States. However, the company is on track with its restructuring efforts, which are expected to cut costs and rebuild the company's performance and sales.
Today, Teva also announced positive top-line results from the Phase 3 trial of its Fasinumab drug. This drug being developed for the treatment of patients with chronic pain from osteoarthritis of the hip or knee. The drug is being developed in collaboration with Regeneron Pharmaceuticals (REGN).
Check out all the data we've added to our quote pages. Now you can get a valuation snapshot, earnings and revenue estimates, and historical data, as well as dividend information. Take a look!