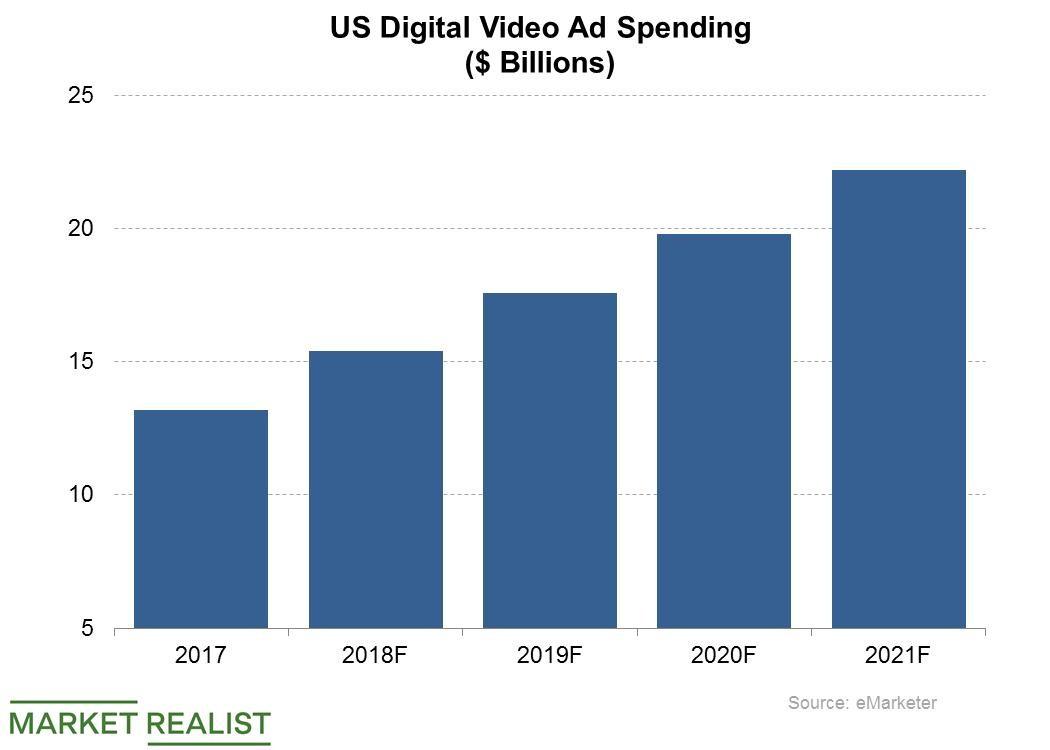 AT&T's Media Ambitions Run Deep
Otter Media invests in Mars Reel
An AT&T (T) subsidiary has recently invested in high school sports start-up Mars Reel, a move that further shows the company's deep media ambitions. Otter Media, the digital media and branding company that AT&T acquired earlier this month for a reported $1 billion, teamed up with other investors to put $4.7 million into Mars Reel.
Mars Reel, founded in 2010, describes itself as a sports network for the mobile generation. It is focused on high school and amateur sports programming. It distributes its content online on platforms such as Facebook, YouTube, and Snapchat (SNAP). It also works with media partners on content distribution. Snapchat exited the second quarter with 188 million daily users.
Article continues below advertisement
AT&T buying media assets
AT&T is bidding to be a leading player in the media and advertising industries. The company has been buying media assets to achieve that goal. It acquired Time Warner for $85.4 billion in a deal that closed in June, although the government is in court trying to reverse that merger. In 2015, AT&T acquired satellite television provider DirecTV for $67.1 billion. AT&T is currently in the process of buying digital ad platform AppNexus.
AT&T inching toward a clash with Google
While AT&T has shown interest in doing both media production and distribution, its rival Verizon (VZ) has recently said its priority is building a stronger network to enable it to become a leader in connectivity and distribution.
But AT&T's media and advertising push is setting the stage for a clash with Facebook (FB) and Google (GOOGL), the leaders in digital advertising. AT&T is reportedly eager to dominate the business of delivering targeted ads across Internet-connected devices. Facebook and Google are the leaders in this space, picking up nearly 60% of all digital ad spending in the United States last year, according to eMarketer.