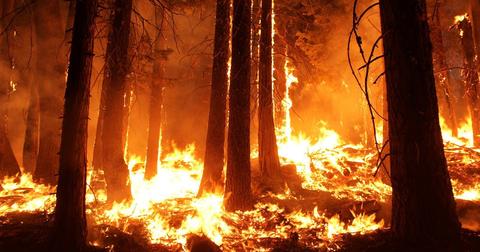 Wildfires Hamper PG&E's Q2 2018 Earnings, Stock Surged 4%
By Vineet Kulkarni

Updated
PG&E's earnings
California-based Pacific Gas and Electric Company (or PG&E) (PCG) declared its second-quarter financial results on July 26. It reported a loss of $1.91 per share against earnings of $0.79 per share in Q2 2017. The loss was mainly driven by $2.5 billion in charges related to claims against the company associated with the California wildfires last year.
Article continues below advertisement
Earnings drivers
Adjusted for wildfire-related charges, PG&E reported earnings of $1.16 per share for Q2 2018 against adjusted earnings of $0.86 per share in Q2 2017. PCG stock rose 4% on July 26 after it released its earnings release. It has corrected more than 35% since the wildfires in October 2017.
PG&E reported total revenues of $4.23 billion for the second quarter, which was marginally lower than revenues in Q2 2017. Total operating expenses in the reported quarter were $5.7 billion against $3.5 billion in Q2 2017. Increased expenses were mainly due to charges associated with the wildfires. According to a report by Bloomberg, JPMorgan Chase said the wildfire liability for PG&E might be more than $17 billion.
California lawmakers are trying to amend laws to protect state utilities from wildfire-related liabilities. California state law currently holds utilities responsible for damages from fires caused by their equipment, even if they have followed safety rules.
PG&E has not provided 2018 earnings guidance, citing uncertainty related to the wildfires. It suspended its dividends in Q4 2017 amid mounting uncertainties about its liabilities for the fires in the state.