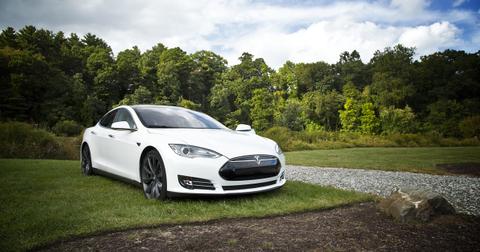 Panasonic's Battery Cell Shortage: Not a Good Sign for Tesla
By Jitendra Parashar

Updated
Battery cell shortage
Today, Reuters reported that Panasonic had announced battery cell shortages as the production of Tesla's (TSLA) Model 3 is ramping up. During Panasonic's general shareholder meeting today, one of its officials mentioned a "sharp improvement in production" of the Model 3, which is causing occasional battery cell shortages.
Supplier issues in the past
Tesla had blamed suppliers for initial delays in the production of its Model S and Model X in October 2017, as a Fortune report also suggested that the Model 3 might be facing delays due to suppliers. The report cited a note from analysts at Oppenheimer & Co., who stated, "Tesla's Model 3 production problems stem from a small number of suppliers that have failed to deliver on time."
Tesla's partnership with Panasonic
In 2011, when Tesla was preparing for the production of its Model S, Panasonic entered an agreement with the company to supply battery cells. The Tesla–Panasonic partnership has expanded over the last few years. In 2014, Tesla started constructing Gigafactory in cooperation with Panasonic and Tesla's other strategic partners.
While the factory is already operational, the construction hasn't finished yet. Earlier this month, Tesla CEO Elon Musk said the company would "keep building on the Gigafactory for at least 4 or 5 years."
In January 2016, Panasonic revealed that it would invest up to $1.6 billion in the Gigafactory project. Later that year, Panasonic agreed to begin the manufacture of photovoltaic (or PV) cells and modules at the Buffalo, New York, factory by investing $256 million there.
Currently, Panasonic produces battery cells in Japan and at Gigafactory for all Tesla vehicles, including the Model S, Model X, and Model 3. Any shortage of Model 3 battery cells could badly hurt Tesla's effort to boost its already delayed Model 3 production. TSLA plans to release its Q2 vehicle production and deliveries data next week. Investors' high expectations from this data could be driving optimism in its stock.
Today at 2:15 PM EST, Tesla stock was up 2.7% while other automakers (XLY) General Motors (GM), Ford (F), and Ferrari (RACE) were off 0.1%, 1.7%, and 0.6%, respectively.