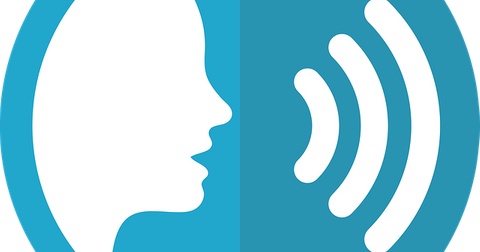 Introducing VIQ Solutions: A Brief Company Overview
By VIQ Solutions

Updated
VIQ Solutions
VIQ Solutions is a global company with offices in the United States, Australia and Canada. VIQ has more than a decade business experience in worldwide digital evidence capture, management and collaboration software.  VIQ's primary market until 2015 was providing Courts of Law with software to securely capture, archive and share 'official digital records' of court trials and hearings. Our software solutions were deployed and verified by a significant installed base in the US, Australia, Canada and EMEA. 
In early 2016, we recognized a significant opportunity to expand beyond our traditional judicial to serve legal, medical, law enforcement and government (homeland security). All could be served by our platform to securely capture, manage and collaborate evidence-based proof in audio, video and text-based digital formats. The clear need for powerful digital content, combined with the downward pricing pressures from hardware providers of fixed and mobile microphones, cameras, sensors and other digital sources, created this significant opportunity to access new markets.  Expansion was accelerated by an acquisition of a complementary company with substantial existing customers in these verticals. 
VIQ was focused on ultra-secure digital storage, but recognized a significant trend towards mobility, cloud-based offerings and subscription-based software-as-a-service (SaaS). We had proven success with traditional licensing and maintenance revenue models. By late 2016, we released our platform through the Amazon AWS and Microsoft Azure government-specific cloud solutions, which has paved the way for several monthly subscription-based SaaS and Cloud installations. That trend continues and is dependent on an established, verifiable and secure solution that ensures industry leading standards.  The explosion of ransomware and cyber-attacks resulting in massive content breaches has positioned our secure solution very strongly in our markets.
A Forrester report published on April 12, 2018 "The Forrester New Wave TM:  Conversational Computing Platforms Q2 2018" suggests that Conversational Computing is in its infancy.  Conversational Computing applied in VIQ's core markets begins with voice-to-text and current solutions are equally unsophisticated.   This is where VIQ has specialized and has  the opportunity to dominate.
Market Realist
VIQ Solutions (VQS.V) is a global leader in video and audio evidence capture and transcription. The Canadian company uses its expertise to assist its diversified and global customer base, improve efficiency, and reduce expenses through tailored digital technology.
VIQ provides a secure and holistic end-to-end service, with consultation, hardware and software installation, training, and after-sales support. Its solutions meet international security standards.
VIQ is compatible with an array of video and audio capture hardware, offering customers flexibility. Its solutions have tens of thousands of users in over 25 countries.
Voice transcription has long been an important business in the legal and medical fields. According to the Bureau of Labor Statistics, there were 57,400 medical scribes in the United States in 2016. Historically, the transcription process has been manual—which means it's been arduous, time-consuming, and costly.
VIQ's SaaS approach, advances in AI, and key acquisitions should drive the company's revenue growth over the next few quarters.