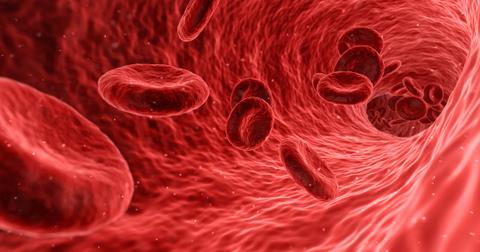 Global Blood Therapeutics Trades Higher, Sickle Cell Therapy Data
By Sarah Collins

Updated
Global Blood Therapeutics stock activity
Yesterday, Global Blood Therapeutics (GBT), a clinical-stage biopharmaceutical company, announced positive top-line data for its Phase 3 HOPE study of its Voxelotor therapy for sickle cell disease. GBT stock rose by ~15.6% yesterday and was up ~3.7% in pre-market trading today.
The company's Phase 3 trial HOPE (Hemoglobin Oxygen Affinity Modulation to Inhibit HbS PolymErization) aims to evaluate its drug candidate voxelotor at 1,500 mg and 900 mg doses at 12 weeks of treatment. The trial data was found to achieve statistically significant improvement on its primary end-point. The data showed a statistically significant increase in hemoglobin in 58% of patients given treatment with the higher dose of voxelotor versus 9% of patients treated with placebo. The data show better-than-expected results from the trial.
According to Ted Love, CEO,  the results were highly encouraging and the company is hopeful about an accelerated approval for the therapy.
Sickle cell anemia
Sickle cell anemia is an inherited blood disorder condition predominantly found in African-American people. The condition is characterized by a distortion in the shape of the red blood cells, which prevents blood flow, leading to fatigue, organ damage, stroke, and other serious complications.
Global Blood Therapeutics is in discussions with the FDA for its voxelotor therapy. It's still treating participants from Part A of the Hope trial with the therapy dosage but has no plans to enroll further participants until the end of the discussions. The trial has 154 patients currently.