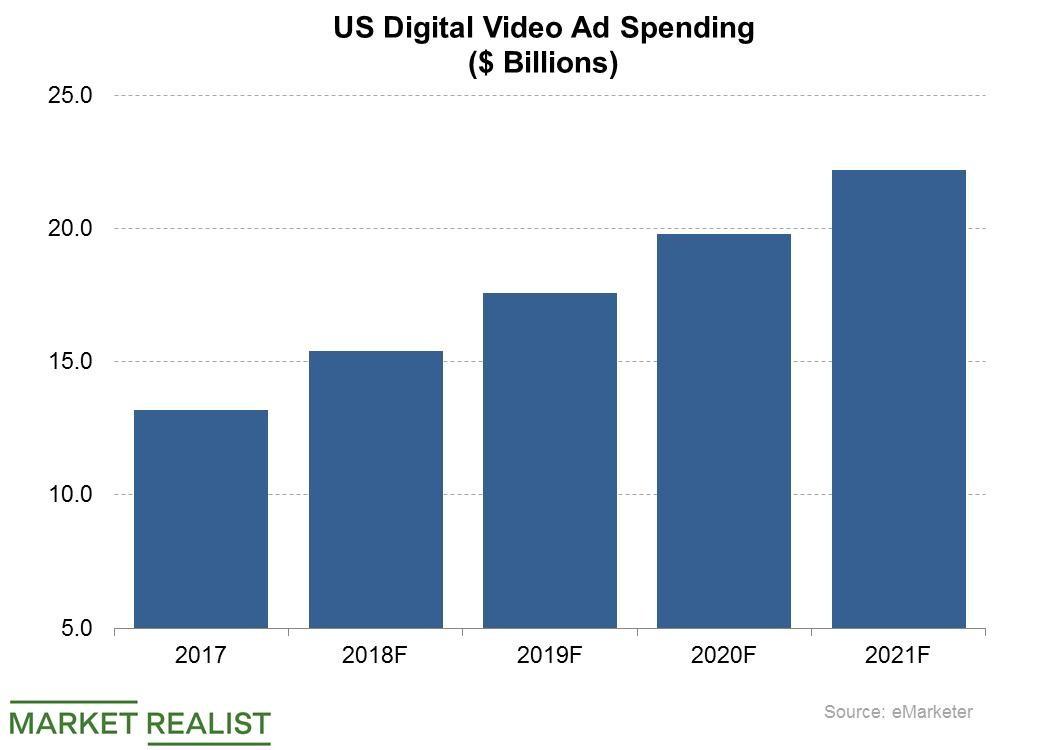 AT&T Showing Appetite for More Deals
AT&T still hunting for assets to buy
It looks like AT&T (T) isn't slowing down in terms of deal-making after it recently closed the blockbuster $85.4 billion purchase of Time Warner. The business has been renamed WarnerMedia. AT&T is reportedly exploring more deals, although they would be smaller ones, just more than $1 billion. Perhaps it believes that focusing on smaller deals could help clean up its balance sheet since they may not significantly inflate its debt, which now stands at $180 billion.
The assets AT&T is reportedly eyeing are AppNexus and Otter Media, the media business it co-owns with the Chernin Group.
Article continues below advertisement
AT&T looking to buy out venture partner in Otter Media
AppNexus operates an online ad exchange. AT&T is in talks to buy the business for $1.6 billion, according to the Wall Street Journal. Otter Media runs digital video platforms. AT&T is reportedly looking to buy out its joint venture partner the Chernin Group to take full ownership of Otter Media in a transaction that Recode estimates could top $1 billion.
AT&T looking to take on Facebook in digital ads
As it eyes more media assets, AT&T seems to be keeping pace with wireless rival Verizon (VZ) and is positioning itself to take on Alphabet's (GOOGL) Google and Facebook (FB) in the digital advertising business. In recent years, Verizon has purchased strategic media and advertising assets, culminating in launching a media and advertising division called Oath. The content and consumer data that AT&T would get from the assets it acquires could help it deliver better-targeted ads, challenging Google, Facebook, and Twitter (TWTR) in the lucrative ad business.
Spending on digital video advertising in the United States is forecast to grow to $22.2 billion by 2021 from $13.2 billion last year, according to eMarketer.