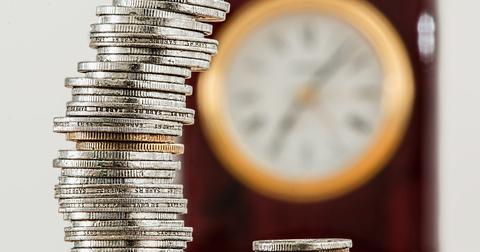 Yelp: Was Eat24 a Failed Venture?
By Neha Gupta

Updated
Yelp and GrubHub integrated their services
Yelp (YELP) is expected to report its 1Q18 financial results on May 10. The report is set to come a little more than a month after Yelp completed integrating GrubHub's (GRUB) restaurant network into its own review platform. Integrating GrubHub's restaurant network into its platform is expected to expand Yelp's food delivery options for its users. According to Yelp, the integration will also allow its users to take advantage of GrubHub's lowest-cost meal delivery service.
Article continues below advertisement
The integration represented an expansion of the partnership that Yelp and GrubHub struck last year. The partnership was sparked by an asset trade whereby Yelp sold its online food ordering and delivery service, Eat24, to GrubHub. Yelp sold Eat24 for $287.5 million, more than double what it paid for it two years earlier.
Yelp reported a $142.1 million profit in 4Q17.
Yelp wasn't ready to build a delivery network
In a recent Recode Decode interview, Yelp CEO Jeremy Stoppelman revisited the sale of Eat24 and said that the company didn't sell the food delivery business because it was a failed venture. "I wouldn't say it didn't work, in the sense that we sold it [Eat24] for a much higher price than we bought it for," said Stoppelman.
According to Stoppelman, Yelp sold Eat24 because it wasn't a core business. Since Eat24 wasn't a core business, Yelp never wanted to commit to building a delivery network.
Yelp leaves GrubHub to battle it out with Uber
Eat24 is expected to boost GrubHub's competition against Uber, Yandex (YNDX), Square (SQ), and Alibaba-backed (BABA) Ele.me in the online food ordering and delivery market. Earlier this year, Uber and Yandex joined forces in taxi and food delivery to explore opportunities in Russia's neighboring countries. Square (SQ) said its online food ordering and delivery service, Caviar, was a growth driver in 4Q17.