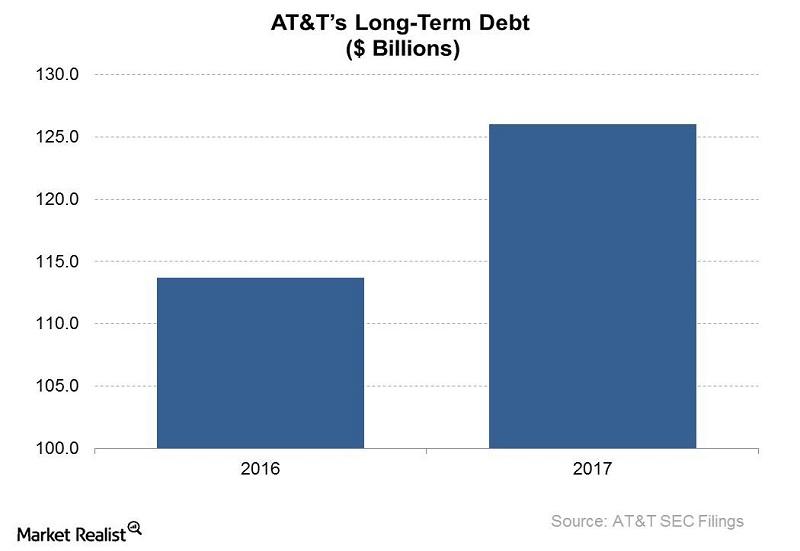 Vrio IPO Could Yield $750 Million for AT&T
By Ruchi Gupta

Apr. 18 2018, Updated 10:40 a.m. ET
Banks can purchase up 4.5 million additional shares
AT&T (T) could make up to $752.4 million through the IPO (initial public offering) of its Latin American entertainment unit, Vrio. AT&T is looking to sell a minority stake, or roughly 29.7 million shares, in Vrio. It expects shares of Vrio to price in the range of $19.00–$22.00.
Working with the high end of the targeted price range, the Vrio IPO could yield $653.4 million for AT&T from the sale of 29.7 million shares. However, AT&T has allowed banks helping it with the IPO to purchase an additional 4.5 million shares in the event that demand for the shares exceeds the primary allocation of 29.7 million shares. 
If the banks fully exercise their options to purchase additional Vrio shares to cover oversubscription, there would be another ~$99.0 million in proceeds for AT&T. In all, the Vrio IPO could yield up to $752.4 million in proceeds for AT&T.
Article continues below advertisement
AT&T sticks with Wall Street for Vrio IPO
Unlike Spotify (SPOT), AT&T chose to work with Wall Street for the Vrio IPO. Investment banks Goldman Sachs (GS), J.P. Morgan (JPM), and Morgan Stanley (MS) are helping AT&T with the share sales and other formalities of the Vrio IPO. Spotify, which went public in the first week of April 2018, chose a direct listing format that avoided traditional Wall Street involvement in its IPO.
Paying down debt
Funds raised through the Vrio IPO are expected to go toward paying down debt at AT&T. The company's balance sheet reflected $126.0 billion in debt at the end of fiscal 2017. The operations under Vrio generated $1.4 billion in revenues in 4Q17. Vrio shares are expected to trade on the New York Stock Exchange under the "VRIO" ticker symbol.