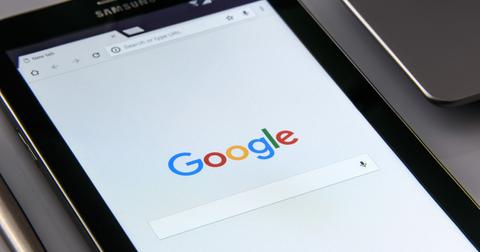 These Alphabet-Backed Biotech Startups Went Public In 1Q18
By Neha Gupta

Updated
Verily selected for FDA pilot
Google parent Alphabet (GOOGL), has an in-house business unit dedicated to life sciences. That unit is called Verily, and it was last year selected alongside Apple, Fitbit (FIT), Johnson & Johnson (JNJ), and others to participate in an FDA pilot program that could pave the way for speedy approval of new digital health products.
In addition to running an in-house healthcare focused unit, Alphabet backs several outside life sciences companies. Through its GV investment arm (formerly known as Google Ventures), Alphabet has backed nearly 60 life science startups since 2009, according to a CNBC report. Several Alphabet-backed startups involved in biotechnology initiatives have recently gone public, with two going public in 1Q18.
Article continues below advertisement
Alphabet-backed companies focused on cancer treatment
Arcus Biosciences (RCUS), a developer of cancer immunotherapies, went public in March 2018. Arcus, whose market value is roughly $650 million, raised $120 million through its IPO (initial public offering) after selling stock at the high end of the price range it previously set.
Armo BioSciences (ARMO), another cancer immunotherapy developer backed by Alphabet, went public in January 2018, raising about $128 million through an oversubscribed IPO. Armo has a market value of more than $1.0 billion.
The global cancer drug market was estimated to be worth $112.9 billion in 2015 and is forecast to grow to $161.3 billion by 2021, according to Zion Market Research. Therefore, investments in companies such as Arcus and Armo give Alphabet exposure to a multibillion-dollar revenue opportunity.
Three Alphabet-backed life sciences companies went public in 2017
Last year also saw several Alphabet-backed biotech companies go public. Denali Therapeutics (DNLI), which develops therapies for neurodegenerative diseases, went public in December 2017. Arsanis (ASNS), which is developing antibody immunotherapies for infectious diseases, had its IPO in November 2017. Spero Therapeutics (SPRO), which creates treatments for bacterial infections, went public in March 2017.