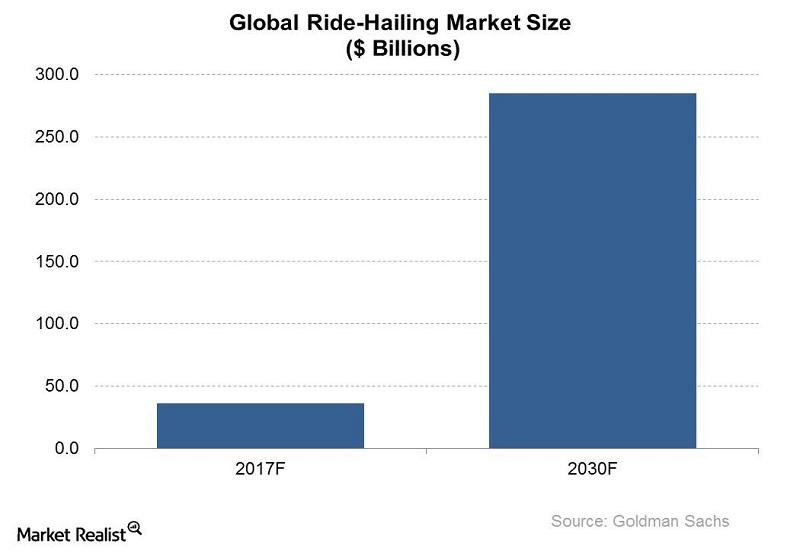 What Became of Apple's Autonomous Driving Efforts?
By Ruchi Gupta

Mar. 9 2018, Updated 7:30 a.m. ET
Waymo launching ride-hailing service
As Alphabet's (GOOGL) Waymo gears up to launch a commercial ride-hailing service at any moment using driverless Pacifica minivans, Apple (AAPL) doesn't want to be left behind in creating technology that enables vehicles to drive themselves.
After a long period of rumors about a secretive Apple self-driving project, the company confirmed last year that it was developing an autonomous driving system. Before Apple's CEO, Tim Cook, confirmed the company's work on driverless vehicle technology, there had been reports that California had granted Apple a permit to test driverless vehicles in the state. Still, Apple's self-driving efforts have largely remained a mystery, with almost nothing in terms of progress updates coming from the company.
Article continues below advertisement
Apple's expanding self-driving test
However, according to a recent Bloomberg report, Apple is expanding its autonomous driving efforts by adding more vehicles to its test fleet. The report stated that Apple was increasing its self-driving test fleet in California from three vehicles to 27.
Licensing the technology
Like Waymo, Apple isn't expected to challenge traditional automakers such as Ford Motor Company (F), General Motors (GM), and Toyota Motor (TM) in the vehicle manufacturing business. Instead, the company is expected to monetize its autonomous driving technology by licensing it. Perhaps it could venture into the transportation business, providing ride-hailing services. According to Goldman Sachs (GS), the global ride-hailing industry will expand to $285 billion by 2030, up from ~$36 billion currently.