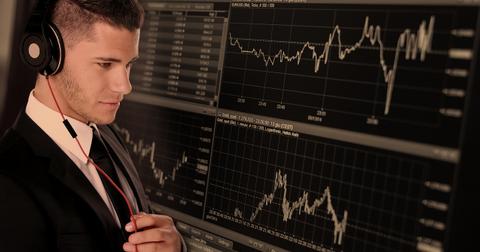 Why Volatility Is Likely to Remain High This Week
By Ricky Cove

Updated
Stock market volatility surges to a new high
Equity markets found no respite as global indexes struggled for a second straight week in the week ended February 9. Two days saw a 4% drop in indexes, leading to a huge surge in volatility in equity and bond markets around the world. The week started off with a drop in bond yields, whose rise was a key trigger for the recent market rout. The bond yield fall proved to be short-lived, as ten-year yields surged back to 2.9% by the end of the week. The brief US government shutdown, which ended with the approval of the US budget, is likely to add to the US deficit and affect bond markets.
Article continues below advertisement
US market performance
US equity markets fell more than 5% in the week ended February 9. The SPDR S&P 500 (SPY), the Elements Dogs of the Dow ETN (exchange-traded note) (DOD), and the PowerShares QQQ Trust Series 1 ETF (QQQ) all fell ~4% and moved into negative territory year-to-date. The trouble in bond (BND) markets continued with bond yields, especially long-range yields, continuing to increase rapidly. The only beneficiary in the market rout was the US dollar, which bounced back as safe-haven demand increased the dollar's (UUP) demand in foreign exchange markets.
VIX speculators continue to bet against volatility
The CBOE Volatility Index (VIX), which is a measure of investor expectations for future volatility and tracked by the iPath VIX Short-Term Futures ETN (VXX), surged 67.9%. The S&P VIX 500 closed at 29.1 after testing 50.3 during the week. According to the Commodity Futures Trading Commission's latest Commitments of Traders report, large speculators, including hedge funds, have turned bullish on volatility, with speculative bets on the index increasing to 85,818 contracts (long) from 59,357 contracts (short) the week before.
Investors could remain on the sidelines as key inflation and US retail sales reports are scheduled to be released this week. If economic data, especially inflation, surprises positively, all factors that drove market volatility higher in the last two weeks could return to prominence. Throughout this series, we'll analyze various asset classes' performance and outlook.