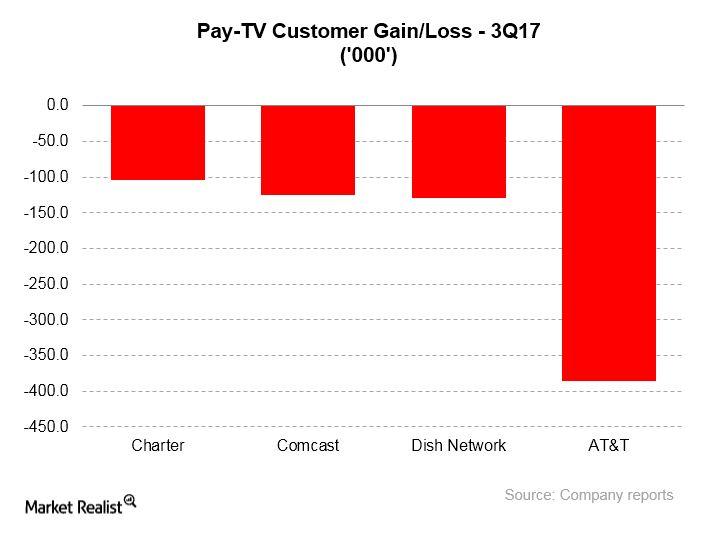 How Could the Sale of Assets Could Benefit 21st Century Fox
Expenses increased to over $5.7 billion
In fiscal 1Q18,[1. fiscal 1Q18 ended September 30, 2017] 21st Century Fox (FOX) (FOXA) incurred higher operating expenses than it did in fiscal 1Q17. The company's operating expenses, including the cost of revenues, exceeded $5.7 billion in 1Q18, compared with less than $5.3 billion in fiscal 1Q17. Spending tied to sales and marketing also rose in 1Q18.
Article continues below advertisement
Opportunity to pare expenses
The sale of a large portion of the entertainment business could leave Fox a leaner company capable of executing faster to respond to the threat of cord-cutting. This action could also allow the company to drop some costs. Reducing costs could lead to improvement in profitability.
Traditional pay-TV companies have been rattled by the cost-cutting trend, as households are dropping conventional pay-TV packages in favor of video services delivered over the Internet or over-the-top (or OTT) video content.
In 3Q17, AT&T (T), Dish Network (DISH), Comcast, and Charter Communications (CHTR) shed 385,000, 129,000, 125,000, and 104,000 pay-TV subscribers, respectively. The losses were largely attributed to the cord-cutting wave.
Fundraising for debt repayment
A sale of assets could also help Fox to raise funds to repay its outstanding debt. The company was carrying total debt of $19.8 billion on its balance sheet at the end of fiscal 1Q18. It posted total debt of $19.9 billion at the end of fiscal 1Q17.