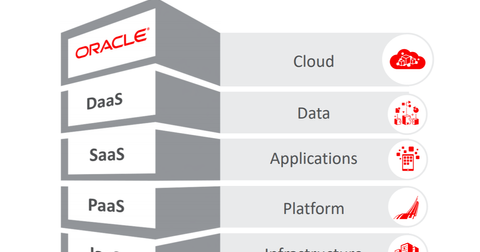 Why Is Oracle Partnering with Symantec?
By Anne Shields

Updated
Increased spending on security
On December 11, 2017, Symantec (SYMC) announced that the primary cloud security components of its Integrated Cyber Defense platform are now available in the Oracle Cloud Marketplace. Oracle's (ORCL) cloud platform is a comprehensive public cloud that delivers enterprise-level services at every level of the cloud technology stack, including SaaS (software-as-a-service), PaaS (platform-as-a-service), and IaaS (infrastructure-as-a-service).
Symantec's Integrated Cyber Defense platform is the company's comprehensive cloud security offering, which unifies on-premises and cloud security to protect user information. It includes security components like Data Center Security, Control Compliance Suite, Cloud Data Protection, Endpoint Protection, DLP (Data Loss Prevention), and Protection Engine solutions.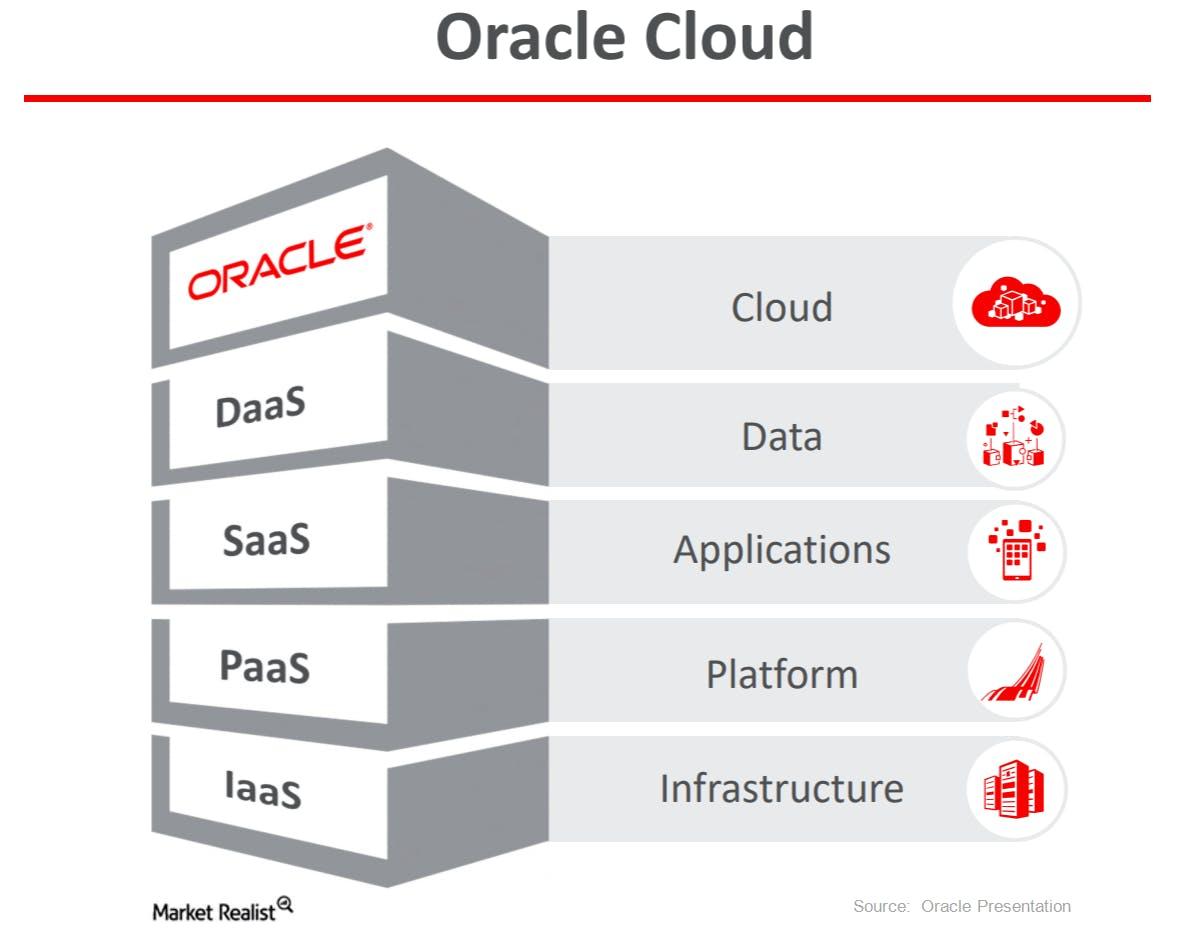 Fireglass and Skycure
Symantec has now acquired Fireglass and Skycure to strengthen its Integrated Cyber Defense Platform. Through this partnership, Oracle's customers should get access not only to its cloud offerings but also to security solutions. By partnering with Oracle, Symantec will likely get to extend the reach of its security offerings.
Factors driving growth in security spending
Increased adoption of digital business strategies and the rise in sophisticated cyberattacks are two key factors expected to drive global enterprise spending. Tapping into this rapidly growing space, Oracle equipped its recently announced next-generation database, Oracle Autonomous Database Cloud, with a cybersecurity system.
According to Gartner's recent research report, global enterprise security spending could grow 8% to reach $96.3 billion in 2018. According to Ruggero Contu, research director at Gartner, "Overall, a large portion of security spending is driven by an organization's reaction toward security breaches as more high profile cyberattacks and data breaches affect organizations worldwide."
Contu added in that report the following: "Cyberattacks such as WannaCry and NotPetya, and most recently the Equifax breach, have a direct effect on security spend[ing], because these types of attacks last up to three years."