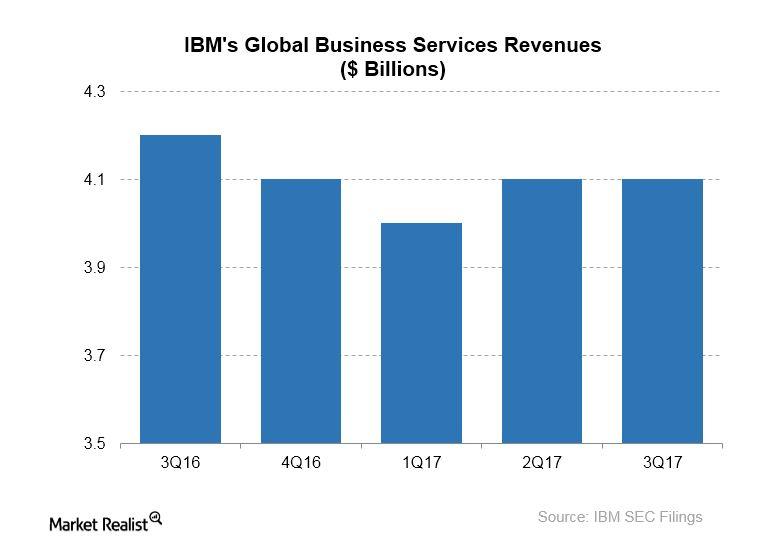 Could Vivant Help IBM Arrest Fall of Global Business Services?
Creating exceptional customer experiences
On November 2, 2017, US-based (SPY) information technology giant International Business Machines (IBM) confirmed that it has finalized its acquisition of Vivant Digital. IBM didn't disclose the financial details of the transaction. However, it said that Vivant would join its creative and design division, IBM iX.
Vivant is based in Australia, where it works with startups and corporations in the financial services and distribution sectors to create what the company calls exceptional customer experiences. According to IBM, Vivant does this by using an innovative approach that combines behavioral science, data, and technology (QQQ).
Article continues below advertisement
36 studios around the world
IBM expects Vivant to strategically extend its capabilities to address the growing needs of clients seeking digital reinvention.
Prior to the acquisition of Vivant, IBM made several acquisitions in Europe (EFA), specifically Germany (EWG), and North America as part of building the IBM iX business. In a recent update, IBM said that its IBM iX business has built a global network comprised of 36 studios around the world, giving the business what it calls an unmatched reach.
GBS revenues on the decline
IBM reports IBM iX sales under its Global Business Services (or GBS) segment. Revenue for this segment was $4.1 billion in 3Q17, a 2.0% fall YoY (year-over-year). In 2Q17, GBS revenue fell 3.7% YoY after falling 3.0% YoY in 1Q17. The chart above shows the GBS revenue trend over the last few quarters.
It remains to be seen if Vivant will be able to help jump-start growth in IBM's GBS segment.