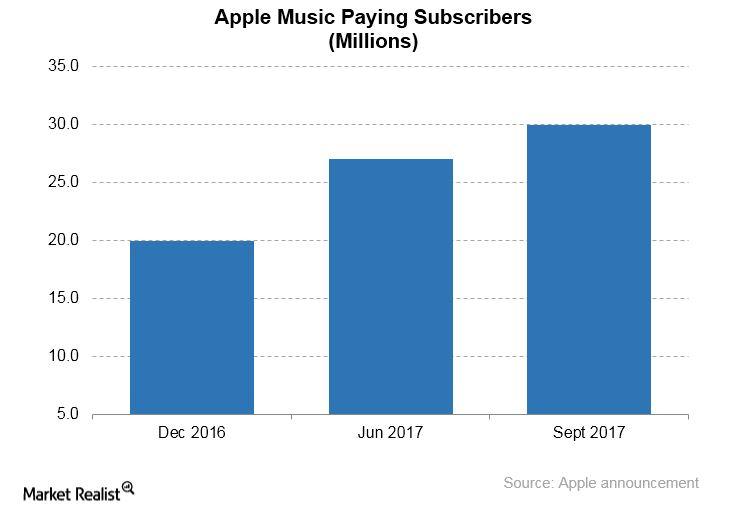 Making Sense of Apple Hiring Television Talent
Apple taps former BBC executive for video role
Apple (AAPL) continues to add talents to its largely secretive online television business. According to various media reports, Apple recently hired Jay Hunt, a British television executive behind several successful releases like as Sherlock, Humans, and Luther. Hunt, who is expected to start working for Apple next year, held top roles at the BBC and Channel 4. Recently, she was Channel 4's chief creative officer.
At Apple, Hunt is expected to be the creative chief of European video operations.
Article continues below advertisement
Building a video team
Apple hired Hunt a few months after it approached Hollywood for video talents. It hired two of Sony (SNE) Pictures' top television executives. In June, Apple hired Sony Pictures' Jamie Erlicht and Zack Van Ambur, who oversaw the studio's successful releases and US (SPY) hits such as Breaking Bad, Better Call Saul, and Rescue Me. Erlicht and Ambur are Apple's worldwide video heads. Hunt, as the chief of video in Europe (EFA), is expected to report to them.
In October, it was also reported that Apple hired a television talent from Amazon (AMZN). Apple hired Morgan Wandell from Amazon Studios. Wandell oversees international video development for Apple. As part of its video business initiative, Apple reportedly struck a deal with Steven Spielberg to bring back the anthology series Amazing Stories of the 1980s.
Building a video business from scratch
Apple's hiring practice appears to suggest that the company is keen to build its video business from scratch rather than rely on outside studios for content. It could give Apple greater control of the business.
Currently, Apple is adding videos to its Apple Music service that has over 30 million paying subscribers. The company's long-term video plan is believed to revolve around running an online television service similar to Netflix (NFLX) and Hulu.