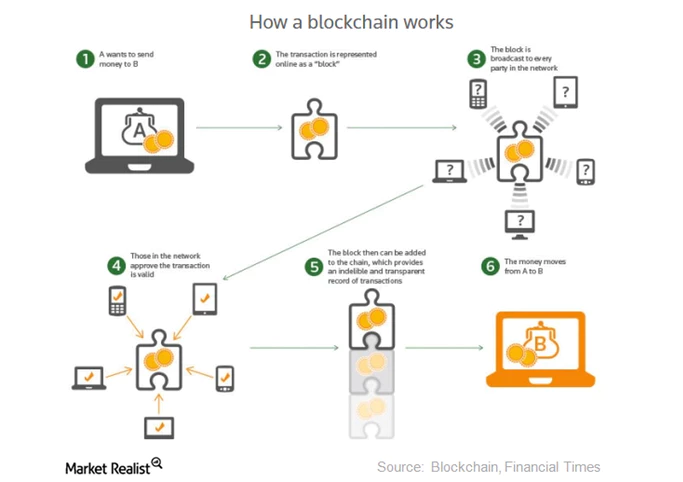 A Look at Hewlett Packard Enterprise's Blockchain Product
Hewlett Packard Enterprise enters the blockchain space
Earlier this month, Hewlett Packard Enterprise (HPE) announced its blockchain product—known as Distributed Ledger Technology (or DLT)—which should be available by early 2018. DLT is slated to be a part of the HPE Mission Critical Blockchain vertical.
HPE has partnered with R3 to bring the latter's blockchain technology into its Mission Critical systems. This partnership should provide enterprises with the required hardware to run their individual blockchain operations.
HPE wants to gain a foothold in the high-growth blockchain space, which has already attracted investments from Microsoft (MSFT), IBM (IBM), and Oracle (ORCL). IBM was the first major player to enter the blockchain market.
Blockchain technology to generate $175 billion by 2025
According to Gartner's forecast, the blockchain technology market is predicted to reach $176 billion by 2025. An HPE report states that Deloitte analysts have estimated venture capital firms to have invested over $1 billion in 120 blockchain-related startups in the last year.
In May, R3 announced that it secured $107 million in Series A funding—which is the largest investment for a DLT technology company. R3's CEO stated that several financial firms—including Northern Trust (NTRS), BNP Paribas, Citi (C), and Credit Suisse—participated in the Series A funding round.
Article continues below advertisement