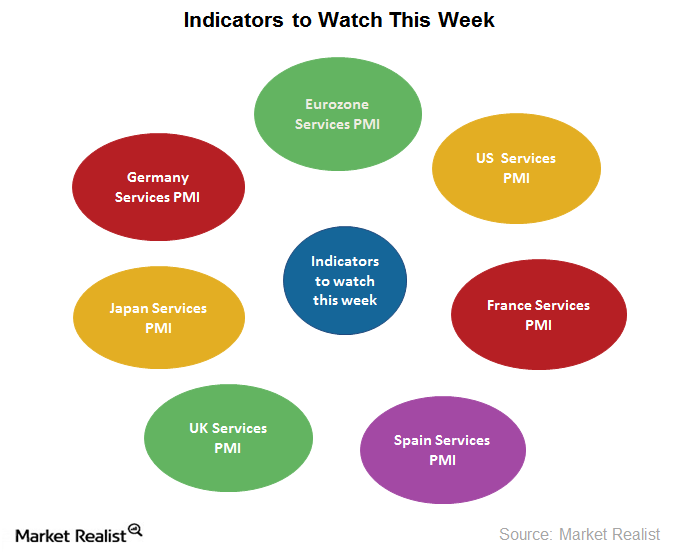 These Key Economic Indicators Are on the Horizon for Investors
Economic indicators
Next week, we'll assess the following major economic indicators—all of which investors will be watching closely:
Article continues below advertisement
Series overview
Remember, when major economic indicators such as inflation, manufacturing PMI, services PMI, employment, consumer confidence, and business confidence all show improvement, we can expect that an economy is in a healthy place.
In this series, we've seen how the manufacturing activity of major developed nations (EFA) grew in October 2017. Next week, we'll analyze what the services activity indicates for these major developed nations, as both manufacturing and services are crucial parts of every economy. For this reason, global investors watch both PMIs for developed and emerging economies (EEM).
For related analysis, you may be interested in checking out Market Realist's series Where Is David Einhorn Placing His Bets?