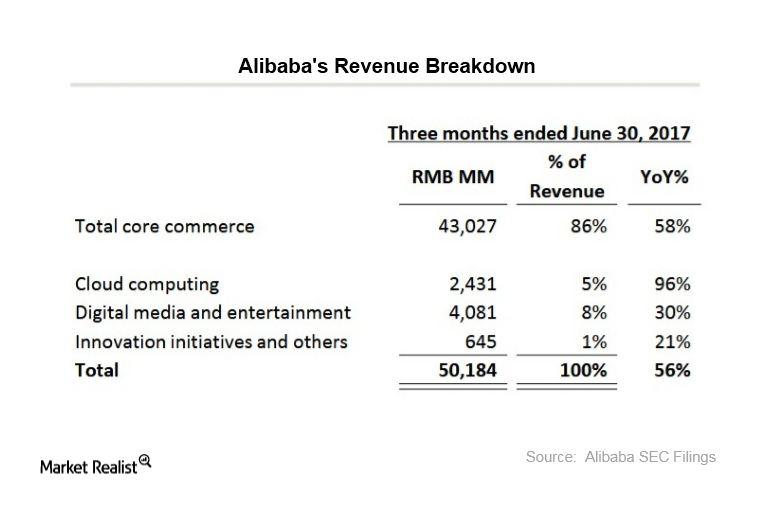 With Smart Speaker, Alibaba Looks beyond the Home
Is Alibaba's price for Tmall Genie competitive?
Alibaba (BABA) is set to report its first results since its Tmall Genie X1 smart speaker went on the market. The speaker is challenging Amazon's (AMZN) Echo, Alphabet's (GOOGL) Google Home, and Apple's (AAPL) HomePod.
The Tmall Genie X1 went on sale in early August at a starting price of $73.40. Alibaba seems to have priced it competitively with what Amazon, Google, and Apple charge for their standard smart speaker devices.
Article continues below advertisement
Alibaba looking beyond home for smart speaker market
While Amazon, Google, and Apple have largely targeted the home market with their smart speakers, Alibaba could be trying to cast a wider net. It's looking to open up the market for the Tmall Genie device in the hotel, retail, and travel industries.
According to an October 16, 2017, report by South China Morning Post, Alibaba plans to equip about 100,000 hotel rooms with the Tmall Genie smart speaker. The move seems to be part of Alibaba's effort to expand the market for the device beyond the home.
Alibaba has entered into a joint venture arrangement with Marriott International (MAR). The hotel rollout of Tmall Genie will include hotels owned by Marriott.
Using smart speaker to drive sales in other segments
Other than the direct revenue from Tmall Genie sales, the smart speaker device could also help Alibaba drive sales in its core commerce, cloud computing, and media and entertainment businesses. As we can see in the above chart, Alibaba relies on commerce for the bulk of its revenue.