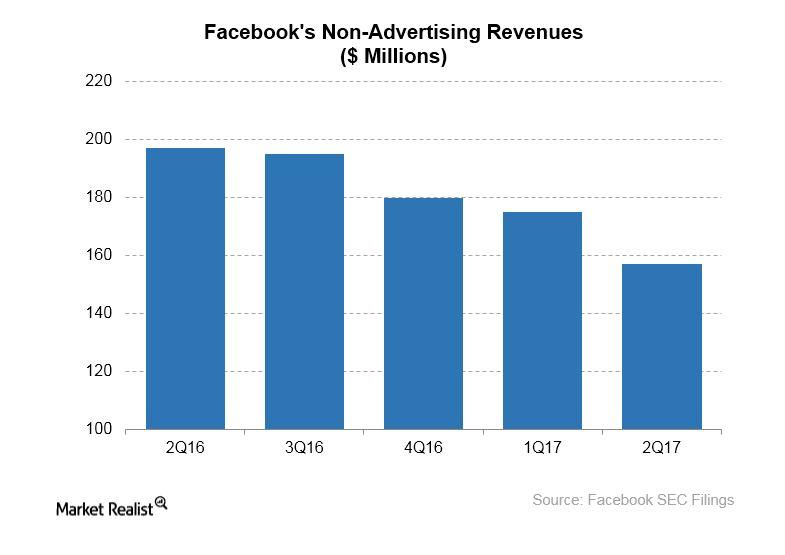 Examining Facebook's Nonadvertising Revenue Opportunities
Facebook and WhatsApp
In a September 5 interview with the Wall Street Journal, Matt Idema, the chief operating officer of Facebook's (FB) WhatsApp, noted, "We want to put a basic foundation in place to allow people to message businesses and for them to get the responses that they want. We do intend on charging businesses in the future."
Facebook parted with nearly $22 billion in 2014 to acquire WhatsApp after Snap (SNAP), then known as Snapchat, reportedly rejected its $3.0 billion buyout offer. Since then, it hasn't been clear how it intended to monetize the business. WhatsApp previously charged its users an annual fee of $1, but it dropped the fee in 2016.
Article continues below advertisement
Facebook showed no interest in WhatsApp ad monetization
As WhatsApp dropped its annual fee, Facebook also indicated that it wasn't keen to display ads on the platform. This proposal confounded investors further about WhatsApp's monetization path.
However, the comment by Idema seemed to confirm speculation that Facebook was considering a subscription model for WhatsApp monetization.
Unlocking nonadvertising revenue sources
Monetizing WhatsApp by charging for access to premium business tools built into the app would provide a crucial source of nonadvertising revenues for Facebook. This trend would be particularly significant as the company works to diversify its revenue streams.
Alphabet (GOOGL) and Twitter (TWTR), two other ad-funded Internet giants, are also keen to unlock new revenue streams beyond advertising.
In addition to paid WhatsApp services, payment support based on Messenger and the sale of Oculus VR (virtual reality) headsets are other nonadvertising revenue opportunities for Facebook. The company was recently awarded an Australian patent relating to a P2P (peer-to-peer) payment technology (QQQ).