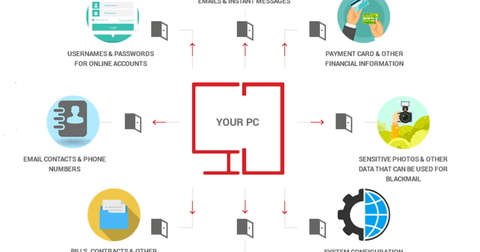 Understanding Equifax's Historic Data Breach
By Anne Shields

Updated
A unique data breach?
Although the world is still reeling from sophisticated cyberattacks like Petya and WannaCry, the data breach at Equifax (EFX) showed us how different a mega breach can be. Notably, Equifax has reached out to FireEye's (FEYE) Mandiant for help.
According to Equifax, the information accessed by the cyberattack included names, SSNs (Social Security numbers), birth dates, addresses, and some driver's license numbers. Mark Lanterman, chief executive of Computer Forensic Services, noted that the attack was worse than normal retail credit card breaches.
Lanterman also noted that personal information such as birth dates and SSNs are unchanging and can be sold or misused for years, while credit card numbers can be canceled at any time.
Article continues below advertisement
The long-term consequences
Lanterman added that the data stolen in the cybersecurity breach that impacted Equifax has no shelf life, which makes this attack more significant in comparison with other data breaches.
Citing Lanterman, Barron's blog stated that the "data stolen in this breach are already being sold on the dark web for upwards of $1,000, whereas credit-card data typically only fetches $5–$25 per card number."