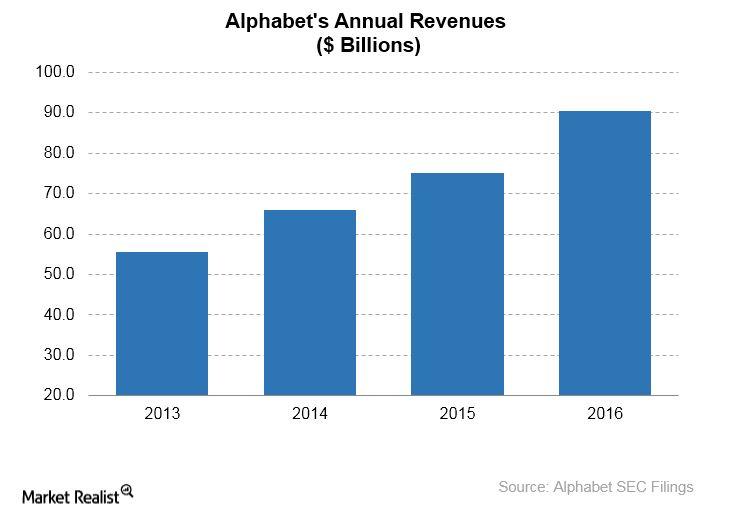 Google Outlines Plans to Comply with EU Orders
By Neha Gupta

Dec. 4 2020, Updated 10:53 a.m. ET
A need to treat search results equally
Alphabet's (GOOGL) Google submitted to the European Commission, the executive arm of the European Union (EZU), a plan on how it will stop favoring its own shopping services in its Internet search results.
The company had a deadline of August 29 to sketch out how it will implement regulators' orders requiring it to stop favoring its own products and services in its search engine results.
In June, the commission fined Google more than $2.7 billion after investigations showed that the company was illegally emphasizing its own shopping and price comparison services in its search engine results to rivals' detriment.
Article continues below advertisement
Losing 5% of global revenue daily
Google has until late September this year to overhaul its controversial shopping search results. If its fails, it will likely face penalties. On top of the $2.7 billion fine, the commission could slap Google with another fine of up to 5.0% of daily worldwide revenue if it fails to comply with the order to treat all shopping service search results equally.
Google's parent company, Alphabet, generated revenue of $90.3 billion in 2016. Working with this figure, we find that a 5.0% fine on daily worldwide revenue would amount to a loss of $12 million daily. The chart above shows Alphabet's annual revenues over the last four years.
EU is getting tough on violators
The EU is getting tough on antitrust, privacy, and tax violators. It's using big names like Google to send out a strong message. Intel (INTC) is among the companies that have been fined in Europe (EFA) for abusing their monopolies. The EU is also probing the conduct of several other multinationals, such as Facebook (FB), Amazon (AMZN), and Apple (AAPL), on matters ranging from data protection to tax practices.