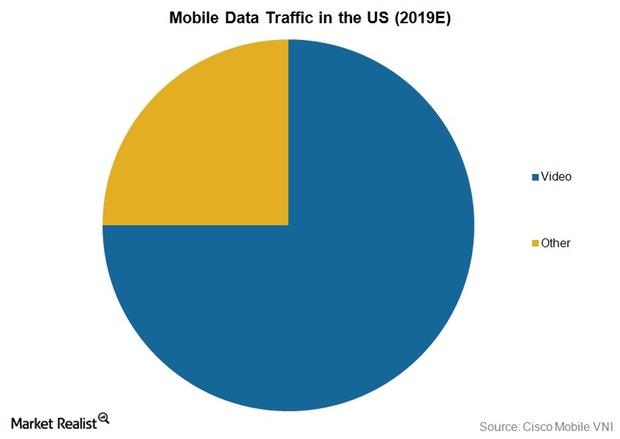 Why Is DISH Network Focusing on Its Spectrum Holdings?
By Shirley Pelts

Jul. 25 2017, Updated 4:06 p.m. ET
DISH's spectrum buy
In the previous article, we learned about how DISH Network (DISH) is looking at making a foray into the wireless business through its spectrum holdings. In this part of the series, we'll look at why DISH is looking at the wireless business in addition to its pay-TV business.
Wireless spectrum is a valuable asset for DISH. DISH has invested ~$5.0 billion in acquiring spectrum licenses since 2008. Currently, DISH has spectrum licenses for the AWS-4 (advanced wireless services) and H-Block spectrums.
According to DISH, its bid earlier this year in the FCC's (Federal Communications Commission) 600 MHz (megahertz) auction was driven by the fact that the 600 Mhz spectrum is a low-band spectrum that provides better propagation.
DISH expects that its spectrum buy will help it to transition to a connectivity company that would include the IoT (Internet of Things). The company also intends to provide 5G (fifth-generation) technology services in the future.
The company has also not ruled out selling some of its spectrum to telecommunications companies such as AT&T (T).
Article continues below advertisement
DISH's network build-out strategy
DISH intends to build out its narrow-band network by March 2020. The company intends to build out its 600 Mhz spectrum as a connectivity network or an IoT network. Later this year, the company intends to decide on how to build out its network for different frequencies, and it plans to start building out its network in late 2018.
DISH's spectrum is becoming increasingly valuable due to the rise in mobile data traffic. According to Cisco's (CSCO) VNI (visual networking index) forecasts, video is expected to make up ~75% of mobile data traffic by 2019.