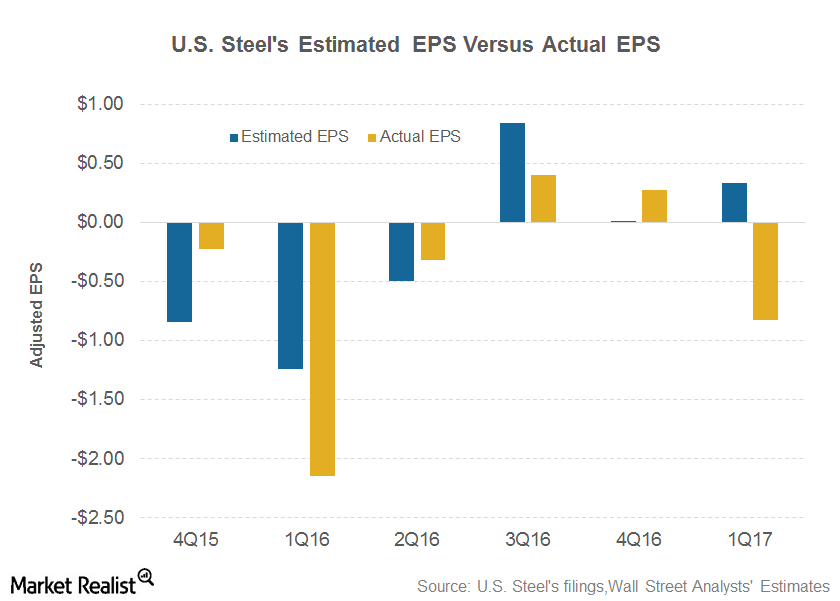 Is the Time Right to Consider Beaten Down Steel Stocks?
1Q17 earnings season
Article continues below advertisement
Mixed earnings season
It's been a mixed earnings season for steel companies (MT) (XME). While Nucor's and Steel Dynamics' 1Q17 earnings boosted market sentiments, the mood turned somber after AK Steel and U.S. Steel released their earnings on April 25.
In U.S. Steel's case, the company missed its 1Q17 earnings estimates by a wide margin and slashed its 2017 guidance. Read U.S. Steel's 1Q17 Earnings: Bang or Whimper? to read more about U.S. Steel's 1Q17 results.
Series overview
Given the current earnings season, investors are keeping an eye on company earnings reports and conference calls. It's important for steel investors not to lose track of key steel industry indicators.
In this series, we'll look at some recent steel industry indicators. We'll also look at the various bullish and bearish drivers for US steel prices that can help us understand whether it's the right time to look at some beaten down steel stocks.
Because lower imports have been key drivers of US steel prices, steel investors need to follow monthly steel import data releases. Continue to the next article for a detailed analysis of March's steel import data.