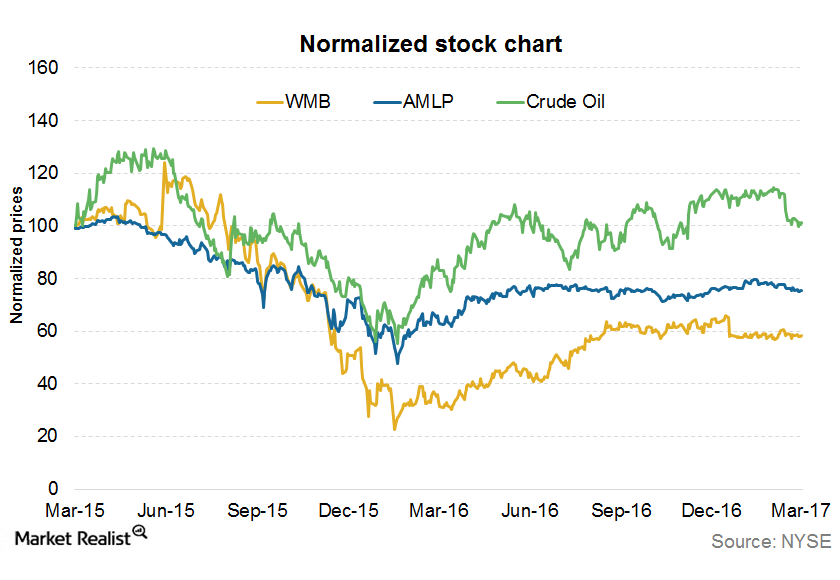 Williams Outperformed AMLP and SPY Last Week
Williams Companies' weekly performance
Article continues below advertisement
YTD returns
WMB is currently trading below its levels at the beginning of 2017. It has lost 7.9% YTD (year-to-date). By comparison, WMB's peers, TransCanada (TRP) has gained 2.4%, while Enbridge (ENB) and Energy Transfer Equity (ETE) have fallen 2.9% and 2.1%, respectively. AMLP has lost 0.4% in 2017.
Williams Companies' underperformance relative to AMLP can be attributed to the sharp decline in its stock prices following its financial reorganization announcement, which included the removal of IDRs (incentive distribution rights) from Williams Partners (WPZ) capital structure, the conversion of its economic GP (general partner) interest in WPZ to non-economic GP interest, and WPZ's distribution cut.
The measures are negative for Williams Companies in the short-run. However, the company expects to benefit from it in the long-run. For an in-depth analysis of Williams Partners, read How Williams Partners Is Placed in 2017 and Beyond.
Series overview
In this series, we'll investigate whether WMB can gain upward momentum from here. We'll also look into WMB's technical indicators, including moving averages and relative strength indexes, as well as WMB's valuation and analyst projections.
Continue to the next part for an analysis of moving averages.