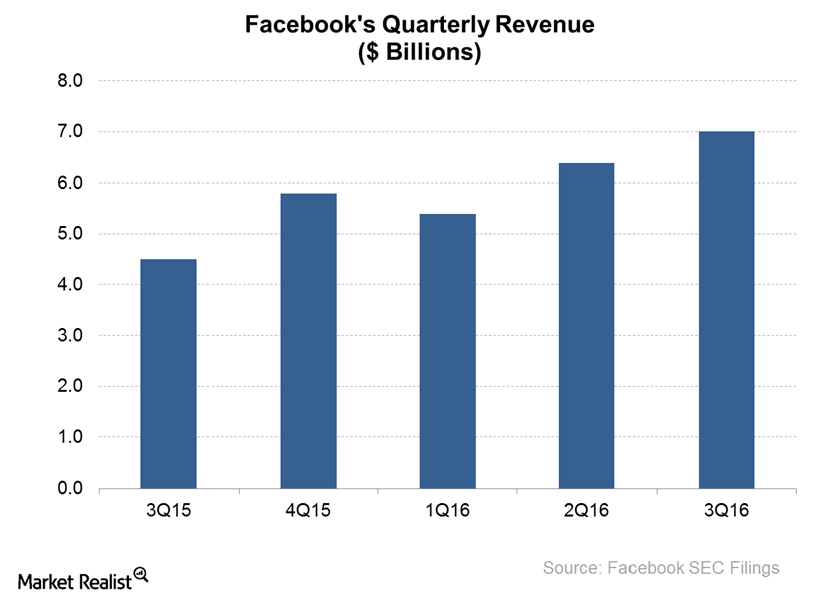 Can Facebook and Alphabet Shake off Their Recent Internet Stumble?
Airborne Internet projects hit challenges
Facebook (FB) and Alphabet (GOOGL) had planned to beam high-speed Internet from the sky using sophisticated drone and satellite systems as part of their efforts to bring a new generation of Internet users online. But billions of people around the world still can't access the Internet because they live in regions that lack coverage.
So it appears that Facebook's and Alphabet's airborne Internet initiatives have largely flopped, putting future growth at risk.
Article continues below advertisement
Alphabet kills Titan Project
At Alphabet, the company decided to do away with its drone Internet program, codenamed the Titan Project. As part of the Alphabet reorganization, Titan was folded into Google X, one of the company's experimental divisions, and later merged into its delivery drones unit, Wing, before it was finally ended last year.
With that move, Alphabet's only remaining major aerial Internet initiative is Project Loon, which involves beaming Internet to the ground from high-flying, large balloons.
Facebook suffers major setback
Although Facebook claims that it remains committed to expanding global Internet access, the company last year suffered a major blow when its Internet drone was destroyed before it could launch. The drone, Aquila, was destroyed after the explosion of a SpaceX rocket during a prelaunch test in Florida. SpaceX was an initiative associated with Elon Musk, the founder of electric car company Tesla (TSLA).
Pursuing growth in the developing world
Facebook, Google, and fellow Internet giants Microsoft (MSFT), Amazon.com (AMZN), and Netflix (NFLX) are pursuing growth in the developing world, but one of the major hurdles they all still face is the lack of Internet access. This has led Facebook and Google to think about developing innovative systems to take the Internet to pockets of the world that lack coverage in order to expand their markets. But the challenges to this initiative abound.