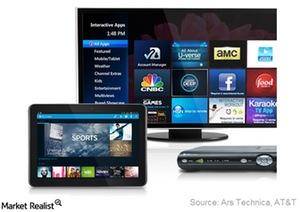 What Does the Deal Mean for the FCC's Set-Top Box Proposal?
Comcast-Netflix deal
It's interesting to note that Comcast's (CMCSA) deal with Netflix (NFLX) comes at a time when there's a widespread discussion going on regarding the FCC's (Federal Communications Commission) set-top box proposal. Netflix's availability on Comcast's X1 set-top box would mean that Netflix subscribers won't have to opt for Roku or Alphabet's (GOOG) Chromecast to stream Netflix.
It would mean slightly reduced costs for Netflix subscribers. They will only have to pay the rental on the X1 set-top box. The Comcast-Netflix agreement could also open up the field for other triple-play and pay-TV providers like AT&T-DIRECTV (T) and Charter Communications (CHTR) to enter into similar agreements with streaming providers.
Article continues below advertisement
What's the FCC's new set-top box proposal?
In late January, the FCC (Federal Communications Commission) put forward a proposal that would give a choice to pay-TV consumers. They could either use the set-top box or cable app provided by their cable provider or choose set-top boxes offered by third-party providers.
According to the FCC's proposal, pay-TV customers in the US "spend $20 billion a year to lease these devices." The FCC's proposal also states that the price of set-top boxes has risen by 185% since 1994. The prices of computers, TV sets, and mobile phones have fallen 90%. The FCC plans to change this price disparity by ushering in more competition in the set-top box market.
Comcast accounts for 0.85% of the SPDR S&P 500 (SPY). SPY has an exposure of 3.5% to the computers sector.