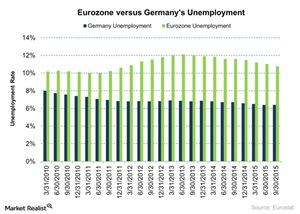 Is Germany Ready to Take Asylum Seekers?
By Sarah Sands

Jan. 19 2016, Updated 5:46 p.m. ET
Conflict between Germany and United Kingdom
The current refugee crisis is growing in Europe (HEDJ) due to the conflict between Germany (EWG) and the United Kingdom (EWU). At the beginning of 2015, Germany agreed to take a large number of asylum seekers, whereas the the United Kingdom was unwilling to take more refugees. Now the United Kingdom is moving toward a referendum to decide whether to stay in or leave the European Union.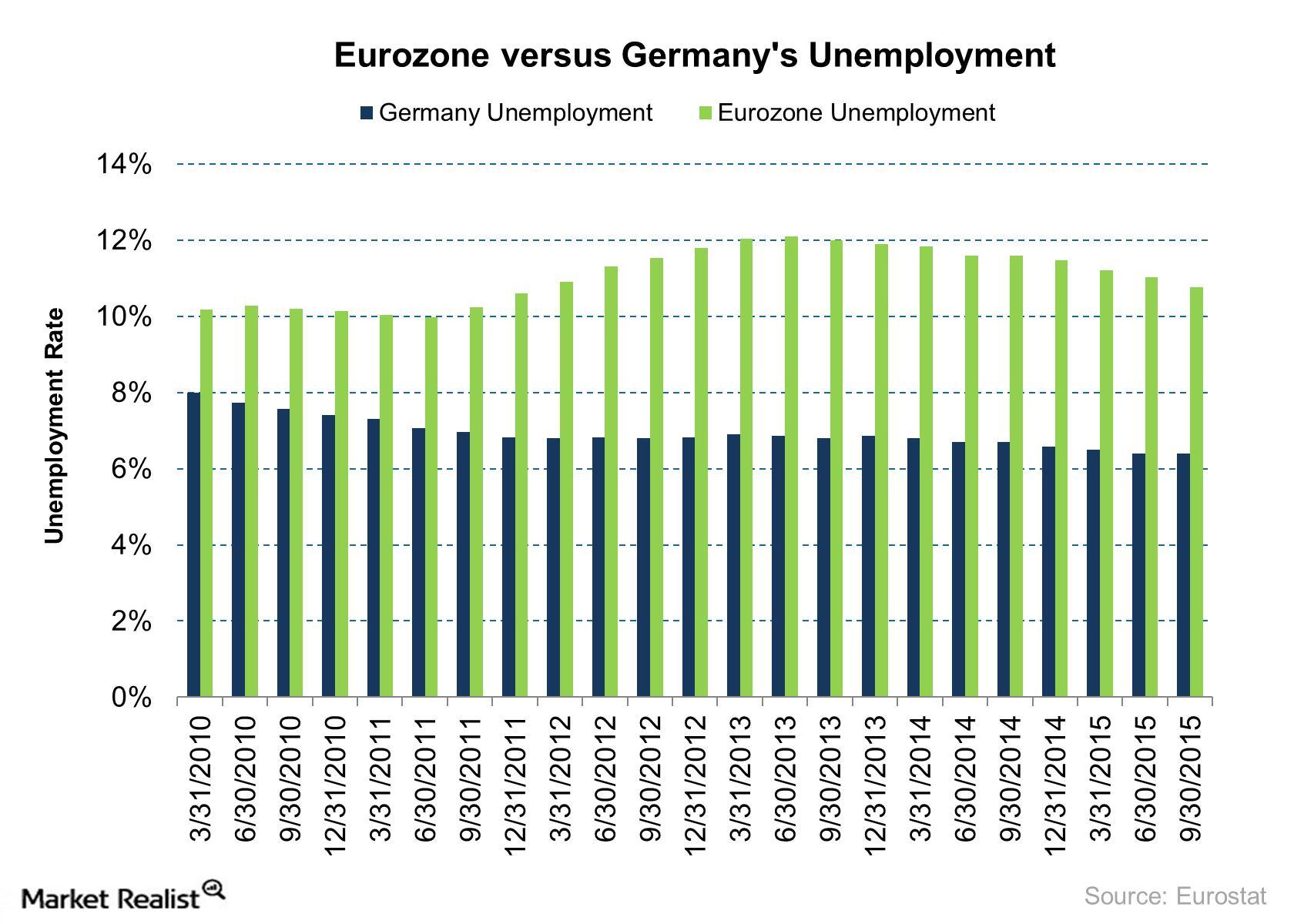 Most of the United Kingdom's citizens want to leave the European Union because they think that due to increasing immigration, the jobs for residents in the United Kingdom are being reduced. The EU allows people to move freely within the member countries, which is affecting their employment.
Article continues below advertisement
Germany has allowed large amounts of migrants into its country because its huge population is becoming much older. The unemployment rate stood at 6.3%, which is lower compared to France and the overall European Union. However, future employment conditions in Germany are going to drop according to the projections of the European Union.
Germany and migrant crisis
Germany is going to lose around 10 million people because of a demographic change in between 2020 and 2060, according to the European Union's projection. As Germany's workforce is projected to decline by 2060, it will create fiscal challenges for Germany, which will include higher spending on pensions and healthcare.
On the other hand, if Germany is allowing more migrants in the country, it can get cheap labor, which could reduce the cost of different corporate houses. It would also increase the profit margins of the large German exporting companies such as Volkswagen (VLKAY), Daimler (DDAIF), and SAP (SAP).
The recent terror attack on Paris is taking away the country's confidence in terms of allowing more refugees into the nation.
To learn more, read Eurozone's Focus in 2016: British Referendum and Sustainable Growth.