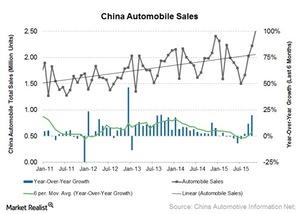 Is the Chinese Economy Conducive to Tanker Demand Growth?
By Sue Goodridge

Jan. 1 2016, Updated 10:06 a.m. ET
China PMI
Markit's manufacturing PMI (purchasing managers' index), which is an indicator of a country's economic health, stood at 48.6 for China (MCHI) (FXI) in November 2015. It rose from October's level of 48.3.
For the ninth consecutive month, the index reading is below 50, which is considered the neutral mark. The slight uptick shows that the manufacturing sector's weakening has slowed. However, the sector remains in contraction. China's oil consumption, which is related to its economic activity, is a major factor driving overall crude oil demand.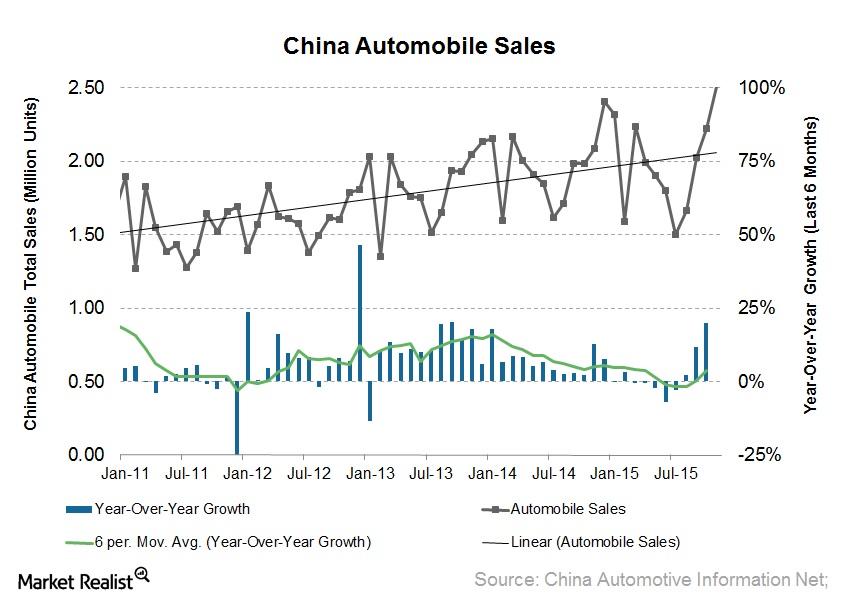 Article continues below advertisement
China automobile sales
One of the major petroleum products consumed in China is gasoline, which is impacted by the automobile industry. According to data from CAAM (China Association of Automobile Manufacturers), 2.5 million cars were sold in China in November 2015, which is YoY (year-over-year) growth of 20%.
Automobile sales were also up from the previous month's 2.2 million sales. This was a 12% growth month-over-month. The second consecutive month of strong car sales confirms that a tax cut boosted automobile purchases. November car sales grew at their fastest pace in the last two years.
2016 expectations
For the first 11 months of the year, vehicles sold were up 3.3% YoY. Thanks to the tax cut, vehicle sales are expected to grow 5% to 7%, according to China's Automakers' Association. Higher car sales will eventually give a boost to gasoline demand. This will increase demand for crude oil and demand for crude tankers.
Other indicators
China's factory output growth was higher than industry analysts' expectations. Factory output growth was recorded at 6.2% in November 2015 against expectations of 5.6%.
China's factory output has strengthened and its PMI has shown improvement. The improving economic signs as well as increasing auto sales should increase the demand of crude oil, which is beneficial for tanker companies such as Frontline (FRO), Nordic American Tankers (NAT), Teekay Tankers (TNK), Euronav (EURN), DHT Holdings (DHT), and Tsakos Energy Navigation (TNP).