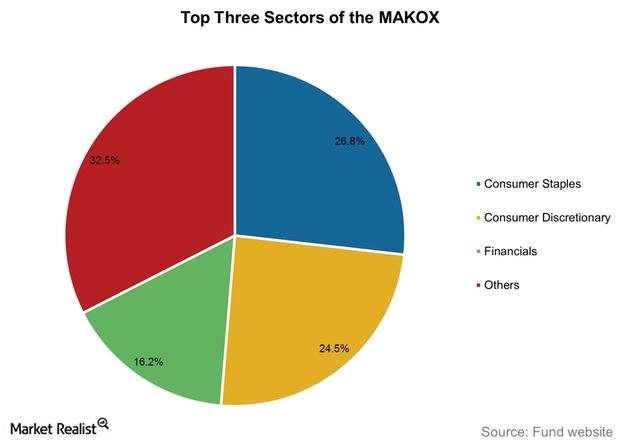 Evaluating the Matthews Korea Fund Investor Class
By David Ashworth

Nov. 30 2015, Published 5:03 p.m. ET
Matthews Korea Fund Investor Class
When we talk about investing in Asia, South Korea can be counted among the top three choices among developed nations from the continent. The Matthews Korea Fund Investor Class (MAKOX) helps you invest specifically in companies from the country. The fund generally invests at least 80% of its total assets in common and preferred stocks of companies from South Korea.
The fund literature states that some fundamental features of a company that its management looks at for investment decisions include balance sheet information, size and stability of cash flow, adaptability and integrity, and product lines.
The fund has been around for some time, having been launched in January 1995. As of the end of October 2015, it was managing assets worth $215.2 million. As of the end of September, MAKOX had a total of 53 holdings in its portfolio.
Article continues below advertisement
Sectoral breakdown and performance of MAKOX
According to the latest available sectoral breakdown with us, the consumer staples sector represents 26.8% of the fund's portfolio. The consumer discretionary sector is a close second, comprising 24.5% of the assets. The financials and information technology sectors follow, forming a combined 27.6% of the fund. Industrials round-off the top five sectors that the fund invests in.
The preferred and common shares of Samsung Electronics Company make up a combined 8.0% of the fund's portfolio. Other holdings include KB Financial Group (KB), KT Corporation (KT), Shinhan Financial Group Company (SHG), and SK Telecom Company (SKM). The top ten holdings make up a little more one-third of the MAKOX assets.
For the YTD (year-to-date) period that ended on November 27, the fund returned 18.8%, whereas over the one-year period that ended on the same date, it gained by 17.1%.
Fees and minimums of MAKOX
MAKOX requires a minimum initial investment of $2,500. If you wish to add to your account, you need to do so in increments on $100. The expense ratio of the fund is 1.11%, but it does not charge any distribution or 12b-1 fees. The fund's turnover is quite low, which shows the conviction of managers in their stock picks.
The last fund that we'll look at in this series is the T. Rowe Price Africa & Middle East Fund (TRAMX). Continue to the next and final part for the analysis.