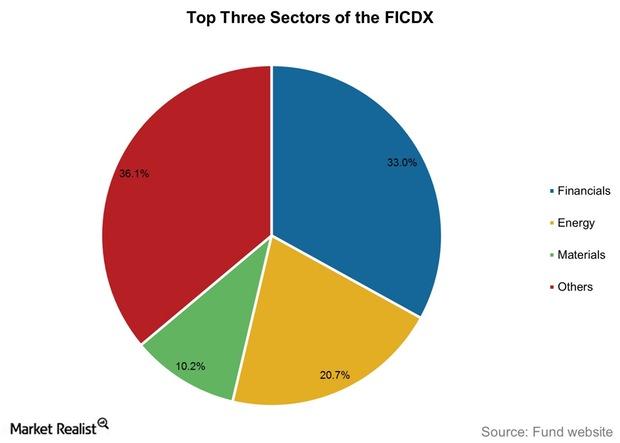 Assessing the Essentials of the Fidelity Canada Fund (FICDX)
By David Ashworth

Nov. 30 2015, Published 5:03 p.m. ET
The Fidelity Canada Fund
Canada is not as far "off the beaten path" as some of the other funds in this series. However, it's not quite mainstream either. In this part of our series, we'll talk about one of the funds that invests directly in Canada, the Fidelity Canada Fund (FICDX).
FICDX invests at least 80% of assets in the securities of Canadian issuers and other investments that are tied economically to Canada. Fund management can invest up to 35% of total assets in any industry that accounts for more than 20% of the Canadian market. Further, the fund can "potentially" invest in securities issued by US issuers.
The fund has been around for a long time, having been launched in November 1987. As of the end of October 2015, it was managing assets worth $1.4 billion. As of the end of September, FICDX had a total of 78 holdings in its portfolio.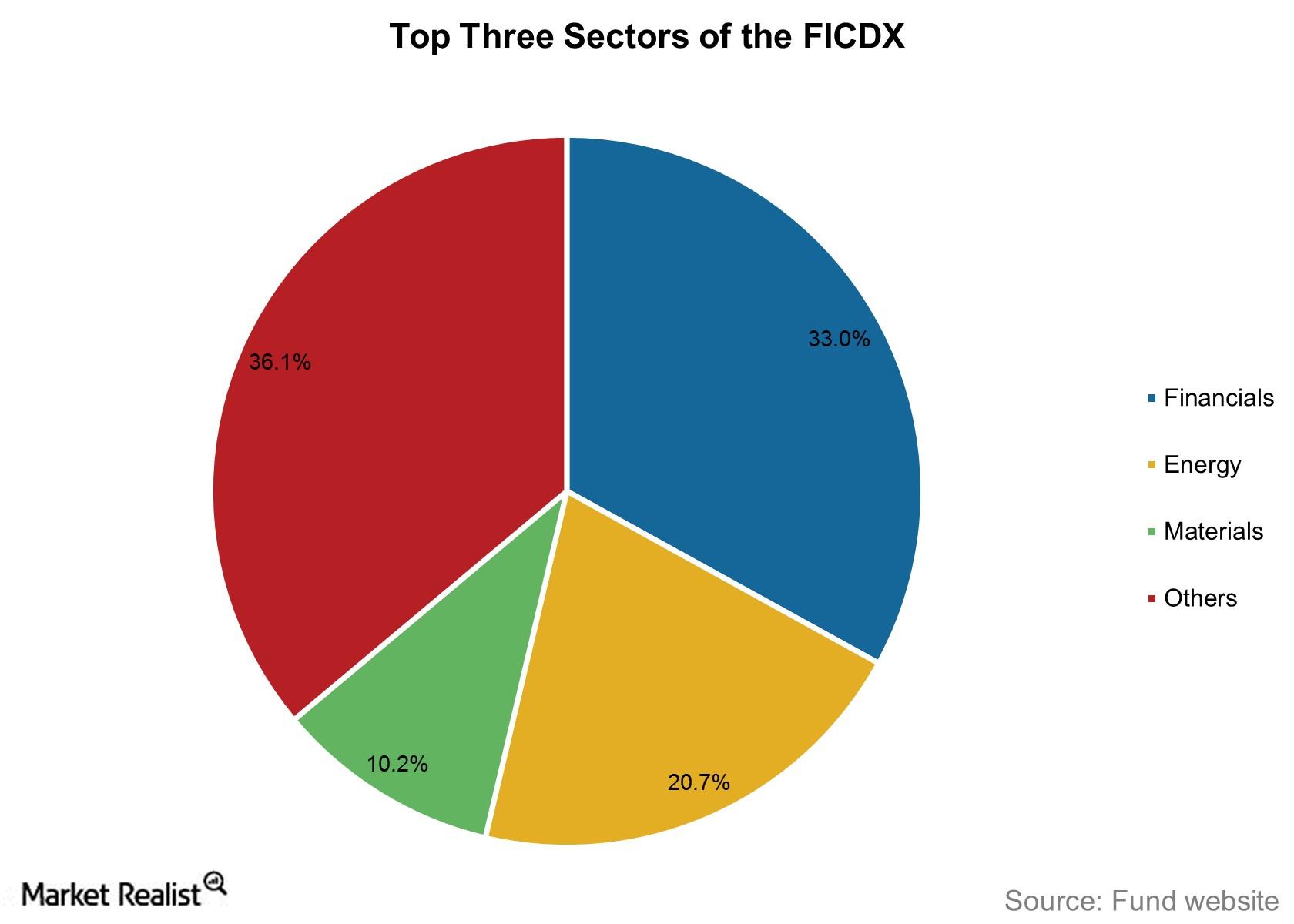 Article continues below advertisement
Sectoral breakdown and performance of FICDX
According to the latest available sectoral breakdown with us, financials form one-third of the FICDX's portfolio. Stocks from the energy sector also command a big chunk, making up one-fifth of the fund's assets. Materials are the only other sector with double-digit exposure, forming 10.2% of the fund's total portfolio. Consumer staples and industrials round-off the top five sectors that the fund invests in.
Royal Bank of Canada (RY) is the fund's largest holding. The Toronto-Dominion Bank (TD), Canadian National Railway Company (CNI), Suncor Energy (SU), and Enbridge (ENB) represent three other top ten stocks held by the fund. These top ten holdings make up a little less than half of the fund's total assets.
For the YTD (year-to-date) period that ended on November 27, FICDX was down by 15.8%, whereas for the one-year period that ended on the same date, the fund fell by 19.7%.
Fees and minimums of FICDX
FICDX requires a minimum initial investment of $2,500. There's no minimum amount that you need to invest in order to add to your account. The fund does not levy a sales load, but it does charge a redemption fee of 1.5% of the amount redeemed if such a request is placed within 90 days of purchase. The turnover of the portfolio is high, but the expense ratio is comparatively low at 0.98%.
Continue to the next part of this series for an analysis of the Fidelity Nordic Fund (FNORX).