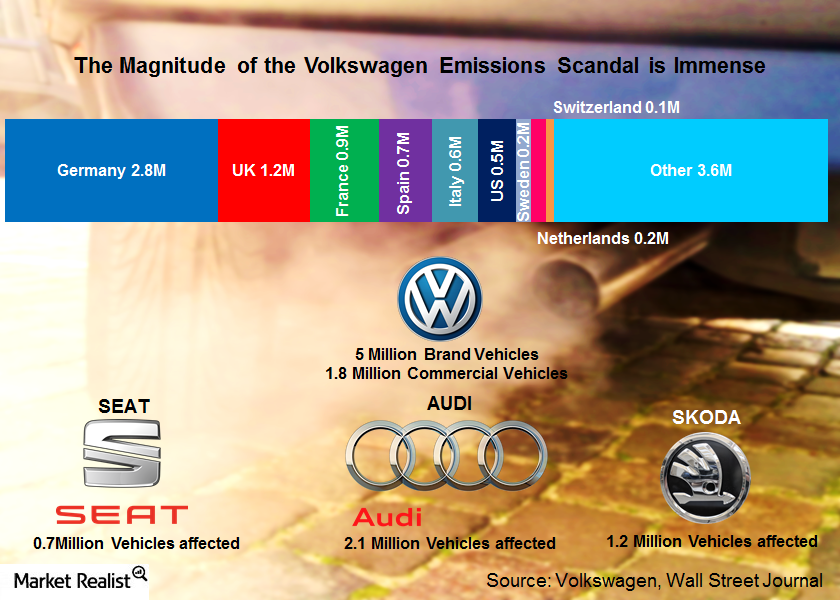 The VW Debacle Reveals an Investment Risk Seldom Discussed
By Ewen Cameron Watt

Sep. 1 2020, Updated 9:31 a.m. ET
The revelation that Europe's largest car maker cheated on emissions tests can tell us a lot about an investment risk that is seldom discussed. Ewen Cameron Watt shares his views from London.
What should we fear most?
'Events dear boy, events,' was British Prime Minister Harold Macmillan's answer. This rings true when surveying the VW debacle.
The company's cheating on emissions tests has instantly crashed its reputation and, to some extent, that of an industry and entire country. Investors have been reminded that risk and opportunity are, by definition, uncertain.
Article continues below advertisement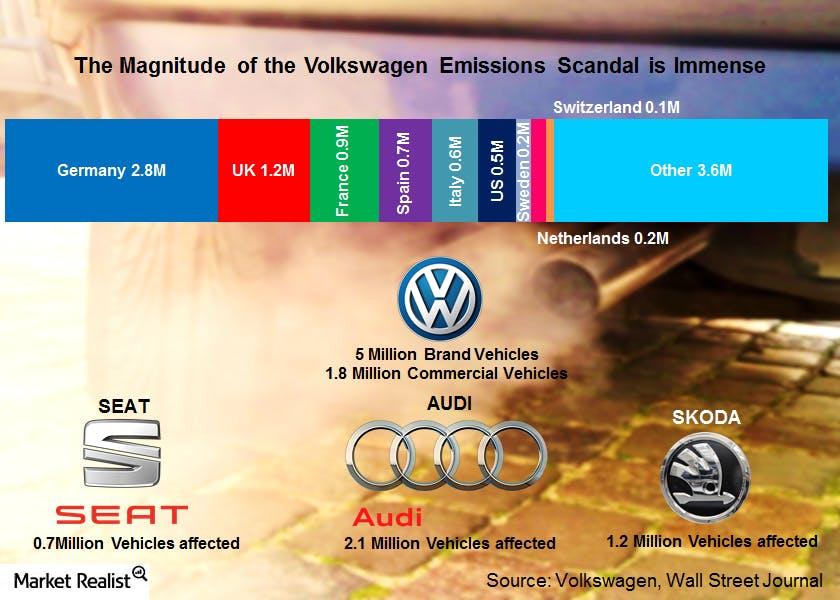 Market Realist – The VW debacle continues to look worse every day. The world's largest automaker is struggling to deal with the fallout of the worst scandal in its rich 78-year history. With five of its 12 brands hit and almost 11 million vehicles affected, it's not an understatement to say that the VW debacle has assumed nightmarish proportions. The scandal has wiped out 40% of VW's market capitalization. You can see in the above chart the staggering scope of the scandal in terms of vehicles affected by country and by brand.
Article continues below advertisement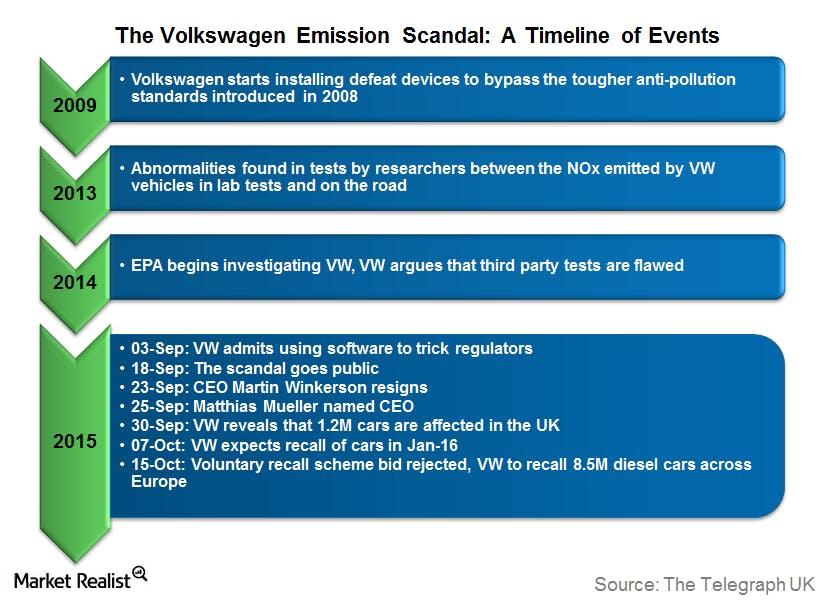 The U.S. Environmental Protection Agency (or EPA) found that the German auto giant had fitted its cars with a "defeat device." This mechanism reportedly detected the presence of testing devices during an emissions test and altered the combustion mixture, rendering lower emission levels than were actually being produced. The EPA found that the 1.6-liter and 2.0-liter four-cylinder TDI (turbocharged direct injection) engines emitted roughly ten to 40 times more nitrogen oxides than the permissible limits.
Article continues below advertisement
Germany (DBGR) is largely dependent on its auto industry. In fact, the auto sector accounts for roughly 20% of its total exports and 2.7% of its GDP (gross domestic product). Volkswagen is the largest automaker in Germany (EWG), operating 29 plants in the country and employing an estimated 600,000 people throughout the world.
The importance of Volkswagen to the German economy (FGM) cannot be overemphasized. The emissions scandal, or so-called Dieselgate, has not only tarnished the reputation of the automaker but threatens to jeopardize Germany's and, in turn, the Eurozone's (VGK) economic growth story.
The effects of the VW (VLKAY) debacle aren't limited to just the auto sector (CARZ). The emissions scandal has brought to the fore an investment risk that we seldom discuss. Climate change is a very real threat in today's macroeconomic context. It's an important investment risk that most investors tend to ignore when setting up their portfolios. In this series, we'll explore how climate change risk could have serious implications on your portfolio.